In a few days, it'll be October 1, 2009 and that day will mark the 60th anniversary of the founding of the People's Republic of China. The preparation going on right now leading to the celebrations that will take place on that day are INSANE and I for one can't wait to see what festivities are going to take place.
The reason that the 60th birthday is so important is that in Chinese custom, a 60th is probably the most important birthday after actually being born. 60 years constitutes a cycle in traditional custom, so a lot of the elders say that once a person reaches 60 years in his/her life, he's back to being a child. So technically, an adult that's 60 should be able to enjoy life again and do none of the actual "adult" stuff anymore like working, earning money, etcetera.
But anyway, the stars in my eyes are not because I'm just so excited for China's 60th (although I am just because it's a really big deal), but for this editorial from Vogue China that was inspired by the 60th anniversary. From the October 2009 issue of Vogue China, "60 Memorable Fashion Moments," chronicling the sixty years of fashion in the PRC: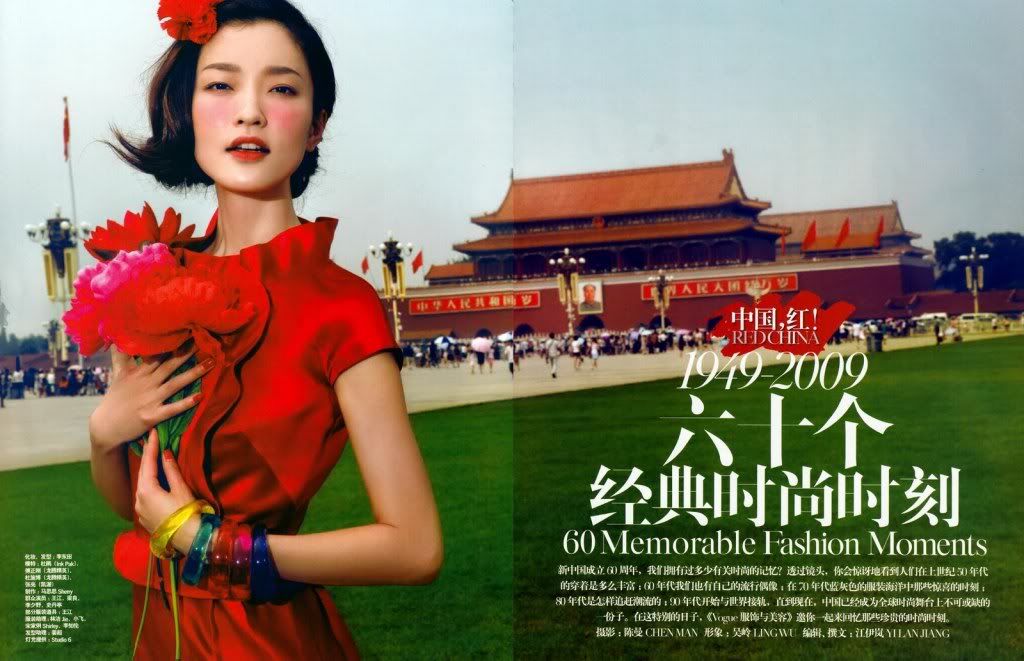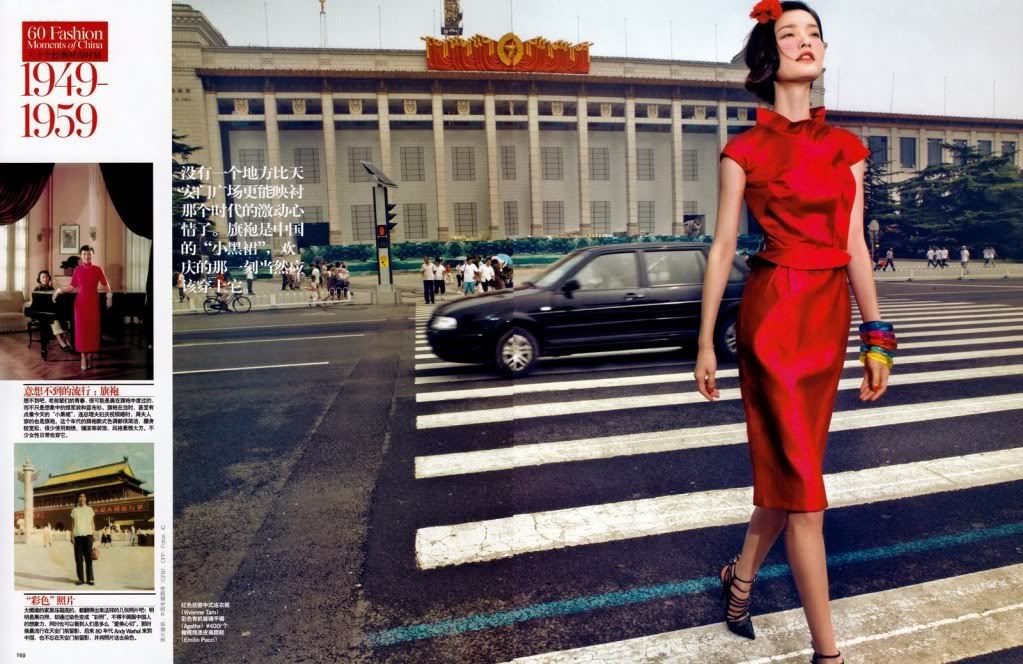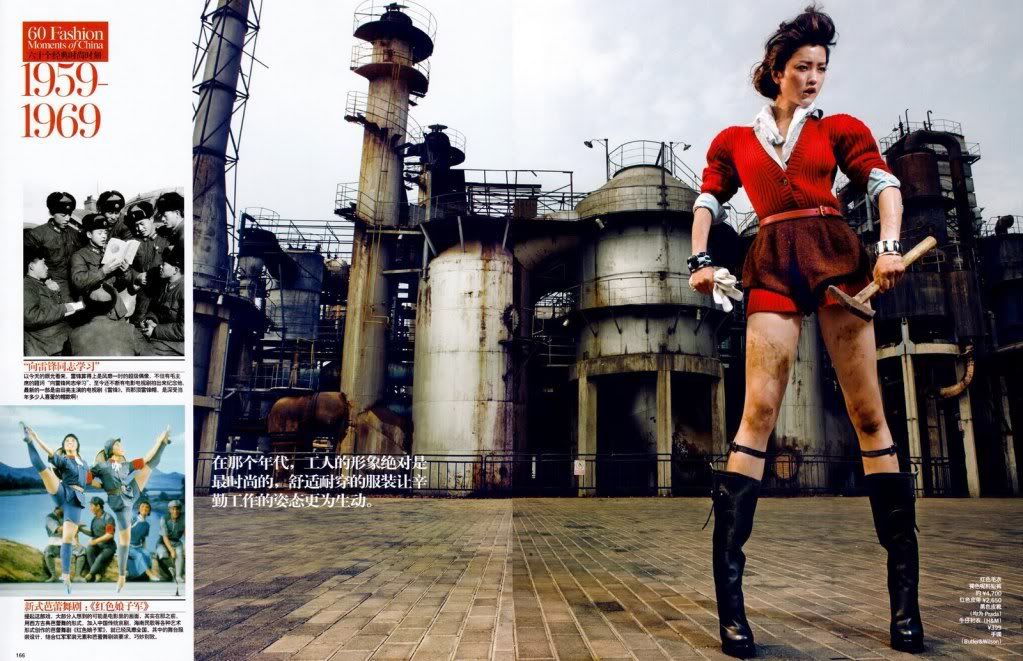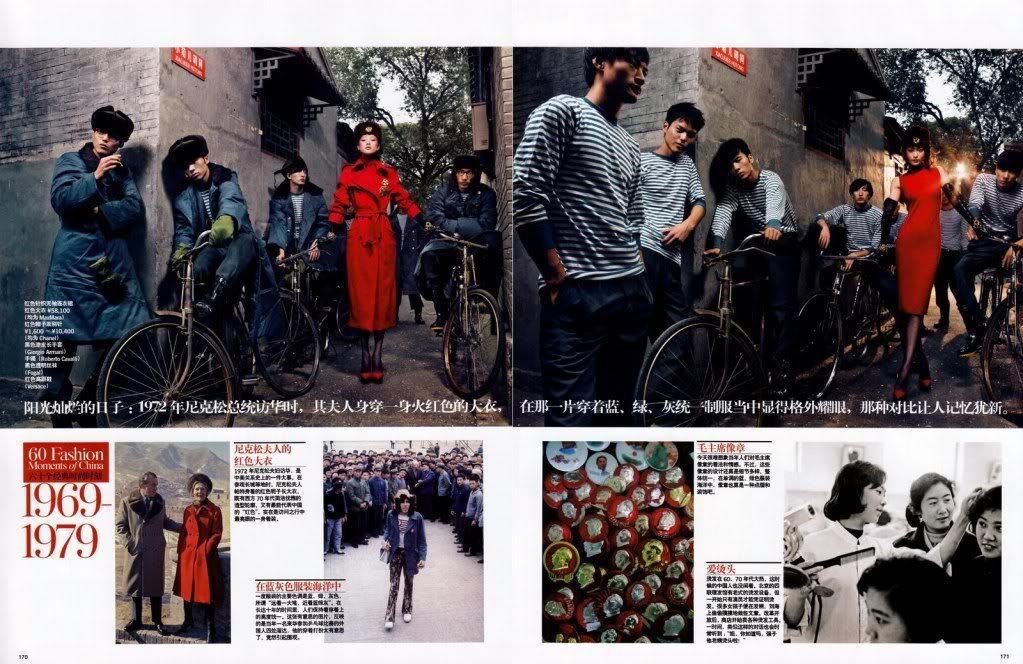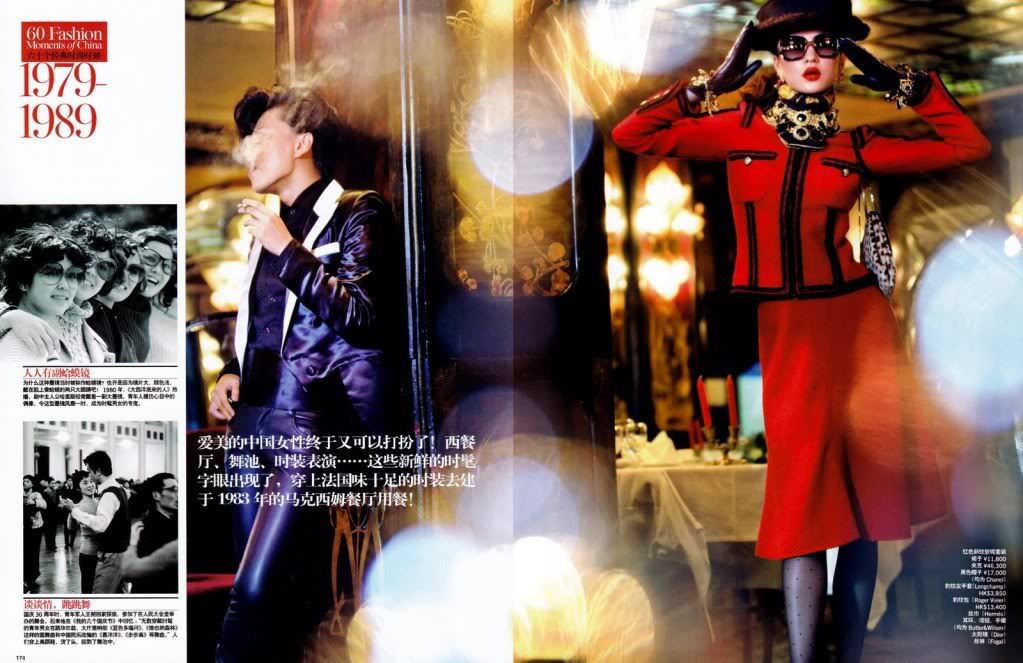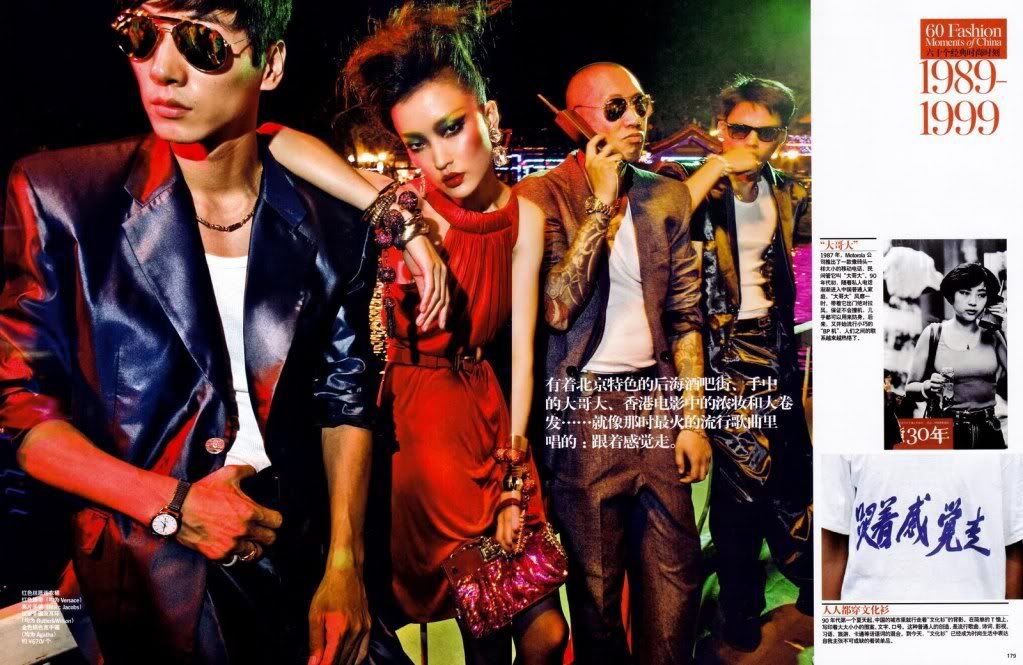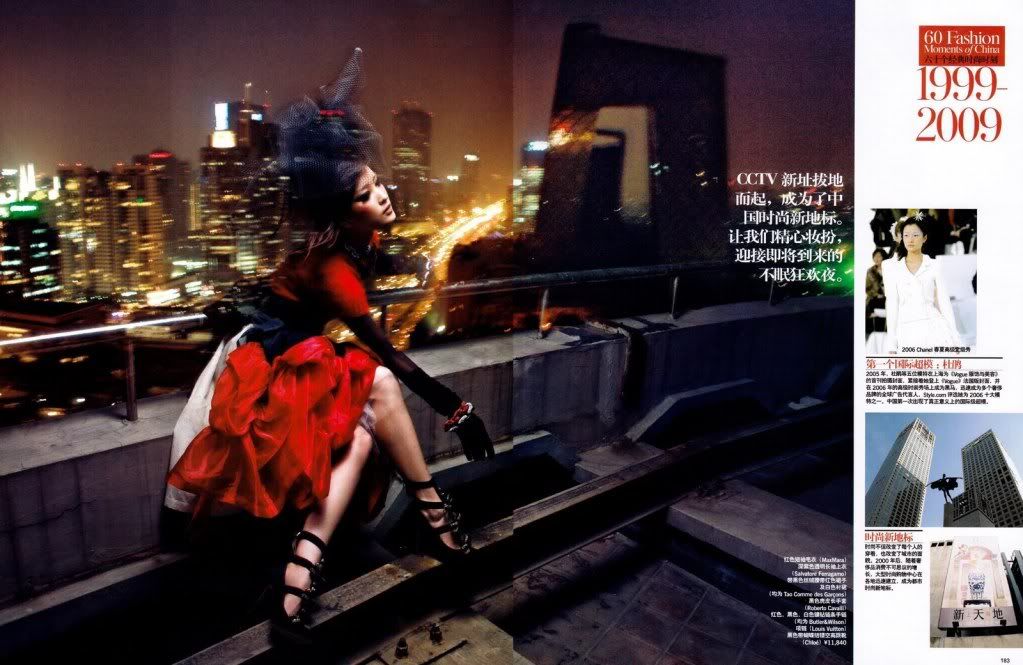 I actually have a huge gripe with whoever put this editorial together layout-wise because it's so distracting and takes so much away from the images of the editorial itself. I love the idea and the concept (minus the fact that it's inaccurately titled; there aren't actually 60 moments in this, there are only 60 years of fashion) but the little graphics around the editorial itself are distracting. The 1969-1979 spread is particularly messy because it's two images on two pages and it would've been perfect seeing it as a full spread, but instead there's that junk on the bottom.
I think the perfect way to have executed this was to have the entire spread run its course on a full 12 pages, and then explained the fashion in the pages after. Maybe even after that can be an article written by some fashion editor/celebrity/historian of relevance with his/her thoughts.
And because I am a person who does things she shouldn't be doing during the time that she doesn't have, I redid the pages: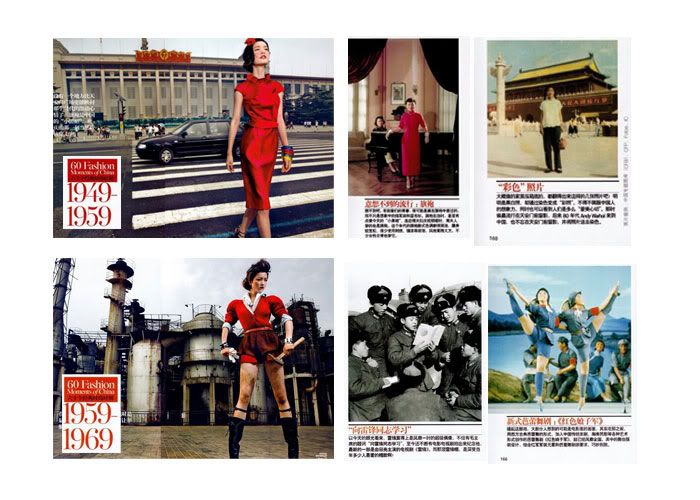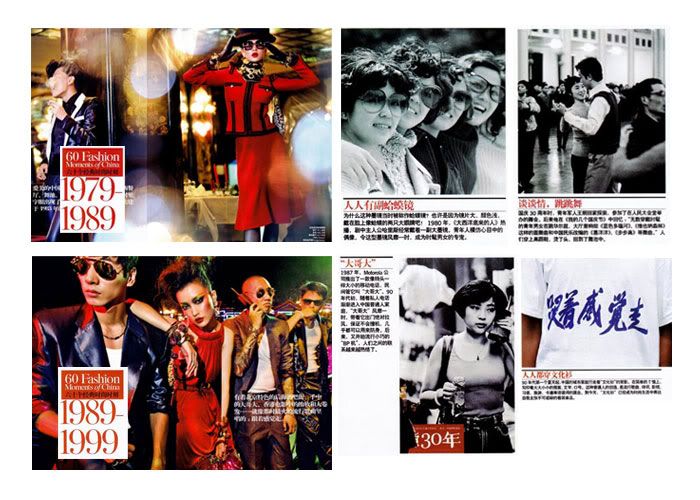 Larger images behind the cut. Read the rest of this entry »