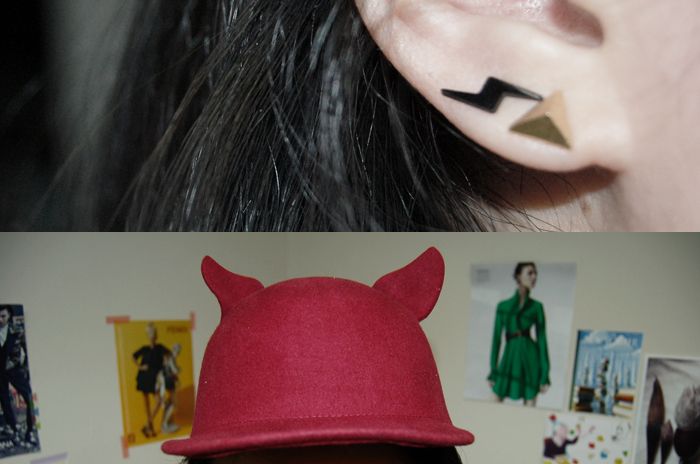 This blogging once-a-month thing is awesome. Not. Sorry, I've been an awful blogger the last half year. My life hasn't been very exciting and it's been very cold. These two things definitely correlate somehow.
I really like the idea of me wearing hats, but I don't think I'm much of a hat person. So I keep buying interesting hats, and they keep sitting in my closet. Look at that hat though. I bet you're jealous. Once it stops being 6 degrees, maybe I'll whip it out. (Last time I wore a wool hat, it BLEW OFF MY HEAD in the train station. Man, chasing that down was embarrassing.)
I tell myself to stop getting earrings, but it's a habit that never really goes away. The other day I was waiting for a friend and I "accidentally" went into this store and then "accidentally" bought these earrings and "accidentally" spent money I shouldn't have. Oh well, such is life.
This post is so exciting!!1! Be back in another month.