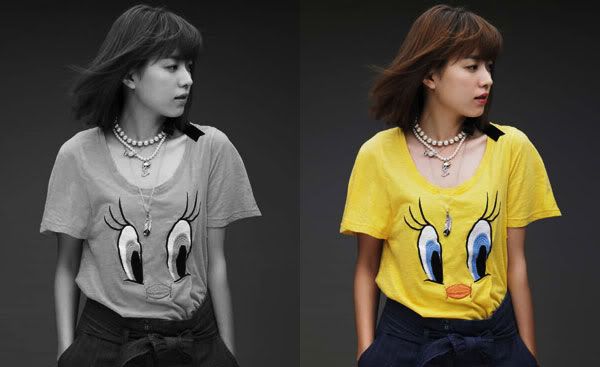 Looks like I've got another actress on my "can do no wrong" list. Han Hyo Joo is not a superb actress, but there's something about her that's just so likable. For me, she's just like Shin Mina in that respect. I think Shin Mina is generally pretty good at what she does — not spectacular, but pretty good — but she's got that something that allows me to disregard whatever flaws she might have at her profession. That makes me sound intensely creepy / unable to separate reality from dramas, but it's aight, I'm still sane.
But I enjoy finding new actors and actresses to like, because it allows me to keep up with their work and see if they improve in their trade. Like the fact that Han Hyo Joo has already picked up a new project excites me because I'll want to follow it. (Jang Hyuk too?! Sign me UP.)
Does anyone else think Han Hyo Joo looks ridiculously like a less diva/overly sexified version of Hyori? Or maybe a lovechild between Hyori and Han Ji Min??