#blomoneyup
Tablo tweeted yesterday:

I'm workin' with amazing artists every single day | f**ck money, art is king

— 타블로 | TABLO (@blobyblo) February 4, 2013
I like Tablo a lot. I have unending admiration for his intelligence and brilliant way with words. He has a gift for expression and music creation. He's funny, sarcastic, sharp and articulate, and his music is moving and creative. He's a charismatic performer and an all-around interesting thinker.
He's also becoming a flaming hypocrite.
Look, there's nothing wrong with earning money, or even earning lots of it if you're not hurting anyone in the process of doing so (hey, HSBC!). Being a starving artist is fine if you're okay with it, but there's also no shame in needing or wanting to live comfortably by means of your art.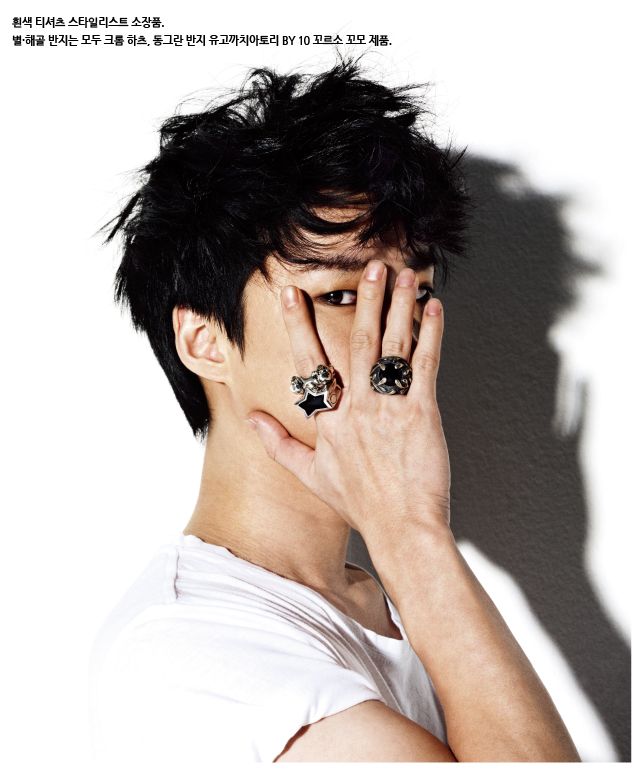 What Tablo is doing, however is shooting down artists who don't have the "fuck money" mentality. In this day and age, earning money and doing art are not mutually exclusive. It's further complicated by the fact that there is more than one art/money group: there are artists who don't have to "sell out" to become financially lucrative (Kanye West is not a sellout, and he's always been well-rewarded for his efforts) and those who have ditched a more obscure form of art for a more mainstream one because there's a financial reward to gain out of doing so (the same Nelly "I'm like a bird!" Furtado that brought you club banga "Promiscuous").
In other words, good art doesn't preclude the art that is met with financial success.
And the fact that he says this while sitting happily in the white tower of YG is what makes this off-putting. What YG has done or hasn't done to Epik High's sound is a longer discussion for another day, but what YG is not is a teeny establishment slavishly working to remain relevant in the musical mainstream and dying just to earn enough money to break even.
They are a behemoth of an institution that can command the attentions of millions and influence how they dream, and can make ugly problems disappear if need be.
For that, I see why Tablo felt safer to sign with them. They have the clout that can safely protect him from whatever terrors he felt his family was in danger of. He has a young child and his haters were harassing his family. I think those are reasons enough. YG Entertainment has the ability to control all of that through sheer force of wealth and industry power.
What I'm no longer so understanding of is Tablo's arrogance in demanding he have the cake and eat it too. He's allowed to be passionate about music and art, but has he forgotten his own journey? Epik High has never "sold out," but let's not pretend like they haven't played by the same industry rules as the most mainstream of mainstreams in K-pop. What, were those "X-Man" appearances a hoax? "Star Golden Bell," a figment of my imagination?
Epik High is as popular as they are now thanks in part to participating in mainstream activities. Happily, Mithra Jin, Tablo and DJ Tukutz are all huge talents and thus the mainstream label feels less gimmicky, but they built their careers off giving mainstream audiences what they want. Woollim Entertainment also afforded them the ability to make the music they wanted while still having enough sway in the industry to get them onto the programs that would give their music a wider audience.
When Epik High's contract expired amidst Tablo's academic scandal, Tablo felt that Woollim Entertainment didn't do enough for him, so he didn't renew his contract. He's right, they didn't do enough for him, they didn't stand up for him and defend him. But is there an unspoken part to this complaint? Maybe: they didn't do enough for him, despite the fact that Epik has earned a lot of money for them, brought them a certain prestige, which helped them earn even more money? We don't know the personal relationship between Tablo and Woollim, so there's a chance he felt betrayed as a friend. But let's not be naive enough to discount the possibility that money probably had a lot to do with the fallout, even if it wasn't a direct exchange of goods and capital, even if it was as simple as, "Epik High did a lot for your company monetarily that you did not reciprocate in due form."
I point all of these things out not to say that Tablo or Epik are lesser artists or lesser people; it's simply the way you survive in a small industry that faces problems with declining sales and increasing artist pools, and the things you come to expect when you participate in a capitalistic economy.
But for Tablo to say "fuck money, art is king" like he hasn't benefited from being a financially successful artist — like he hasn't sacrificed his artistic ideals to earn more money, like he hasn't bowed to money and the comforts it provided him when he was at his most vulnerable — is hypocritical.