Drama quick cap #2: Arang, Faith, To the Beautiful You
Arang (up to episode 8)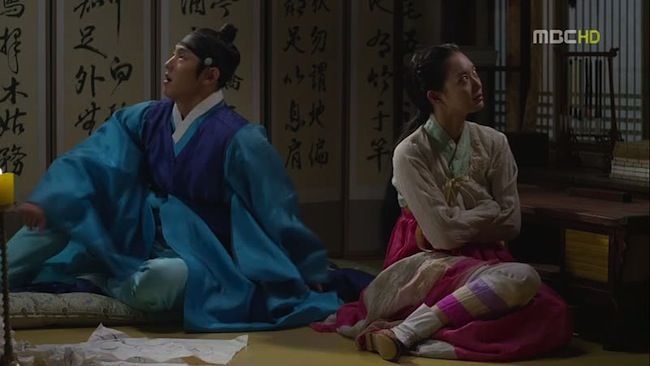 This is my tentative favorite for the current season, which surprises me.
My favorite thing about this drama so far is the mythology and Arang's character. It didn't really occur to me until watching this that fantastical sageuks are kind of far and few in between? I think this is the first time I've ever seen the Jade Emperor depicted in a K-drama, and seeing him reminded me that he was a mainstay of so many of the Chinese dramas I grew up with.
I love the way the afterlife is depicted. It gives me a lot of food for thought. I grew up tending to a bazillion rituals and never really considered what any of it was for, and Arang kind of creates fictional guideposts on who those rituals would serve, and why. It's a nice touch and adds nuance to this fantasy world.
There are some drawbacks to the drama, but they ultimately don't bother me to a severe degree. I think both Lee Junki and Shin Minah do well with comical beats and delivery, but are extremely embarrassing to watch once they have to amp up the drama. As long as the drama remains heavier on the comedy side, I think we'll be okay.
Answer Me 1997 (up to episode 5)
Yes, I'm watching this. I've been stuck on episode 6 for a week. My initial and very superficial thoughts on it at the moment are that it's good, but it hasn't gotten me in the heart yet. I don't think I've watched enough to fully expound on that, but hopefully that (quickly) answers all the people who've been asking me if I'm watching and what I think of it.
To the Beautiful You (up to episode 6)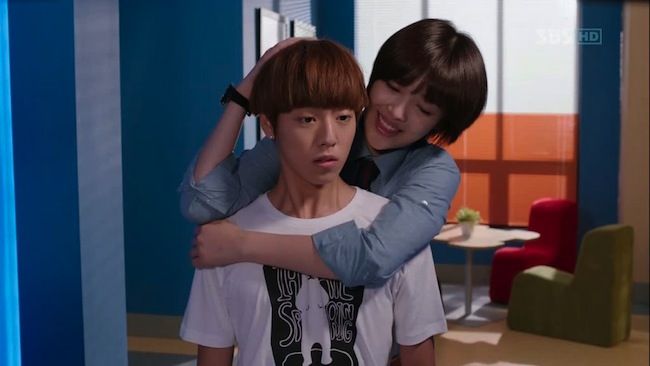 I gave this drama a sincere watch — six episodes of a shitty drama is no joke, people — but I give up. I actually thought the first episode was pretty great because Sulli made it so, but the subsequent episodes remind me that there's nothing in this Hana Kimi story that I ever liked, so watching it in yet another rendition is not going to happen. This story is incredibly dated now, and seems like the kind of farcical story that can only exist in manga-form. It doesn't translate very well into live action. I just cannot stand the whole idea of some girl finding so much inspiration from a genius athlete that she decided to pretend like a boy, succeeds in fooling school administration that she is, is accepted to an all-boys athlete school, and becomes one of the guys so that she can become closer to him. My brain just does not compute. I know I'm supposed to suspend a certain about of belief for a lot of stories, but this one is just one of those big and well-known ones I cannot fathom in any way possible. It's even worse than Hana Yori Dango.
But I mean, I'm sure I'll keep watching…through Tumblr gif-sets. It's bound to happen.
Faith (up to episode 6)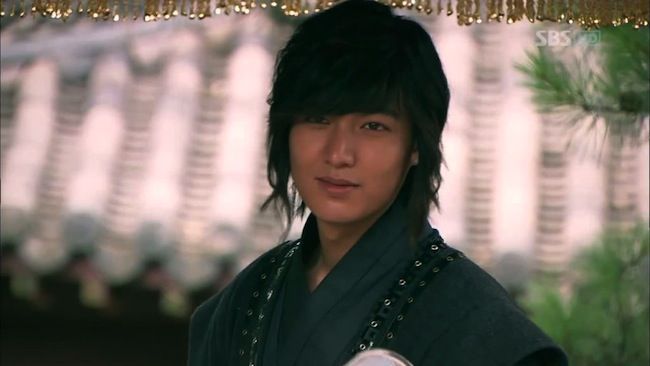 What…is wrong with Lee Minho?! Okay, there's nothing wrong with him per se, but I am not feelin' it at all with him in Faith. I think a lot of it is the story's fault. There's a ridiculous amount of posturing and dick-waving, but not a lot of stuff actually happening. All talk, no action makes Amy CHANGE THE CHANNEL AND SAVE PICTURES OF SEHUN. I've looked past the sci-fi parts of it (as in, if I had known this was sci-fi, I probably wouldn't have started) but the sci-fi is too clumsily and heavily done to be compelling.
I find the entire drama a drag to watch. The story is slow and meandering at times. There is an extremely large cast of characters that I don't care for, all of them badly outfitted and weirdly moustached.
My biggest gripe is still with Lee Minho, though, because I thought him being cast was a guarantee that I'd at least watch it for him. I've never had a problem with his acting until now. First, I don't think Lee + sageuk is a very good mix, as his sageuk talk drives me up the wall. Second, because this is a sageuk and because I'm paying more attention to the way he talks, I'm noticing that his line delivery is kind of weak. His enunciation is mediocre and he muddles his words a lot? On paper, his character is the kind of character that's supposed to say a lot without talking much, but he's not doing that very well.
I also have to lament the fact that he always gets cast opposite the some of the most lackluster ladies ever. Barring Son Yeh-jin who is great but someone Lee doesn't have much chemistry with, all of his costars have been duds. Lee Minho is perfectly capable of acting beyond the romantic genre — which, at the end of the day, we can admit doesn't require that much from an actor/actress — and he's done projects that stretch that scope, but I always find his romantic subplots lackluster because he's always working with so little.
I'm watching, I'm not watching, I'm half-watching, I'm falling asleep. I'll try to pull through this one, but we'll see…