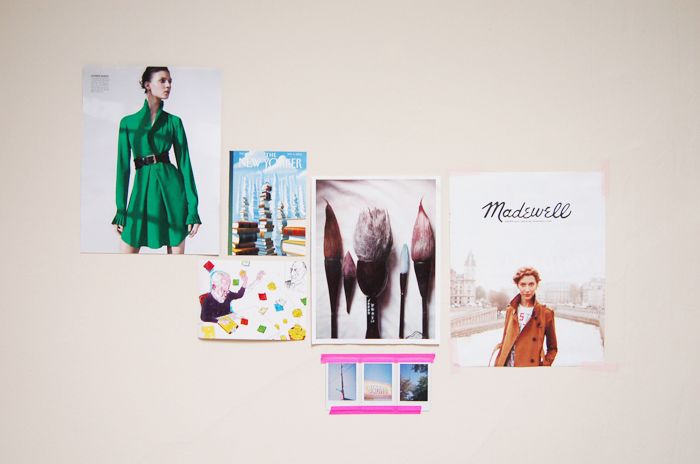 I garnished the wall with that page I ripped from the latest Bergdorf catalog with the green Alex McQueen dress, and I put up Instax shots I took this afternoon because it was so goddamn beautiful out and I was in a mood to dawdle outside and snap pictures.
This wall looked like this 9 months ago. French boy with puppy is no longer around. I'm very patient with staring at nothing until I find something that catches my eye and deserves to go up on the wall. Once things go up, they rarely come down.
I bought cookies the other day and I cannot for the life of me find them. Bah humbug.