Music roundup, July 8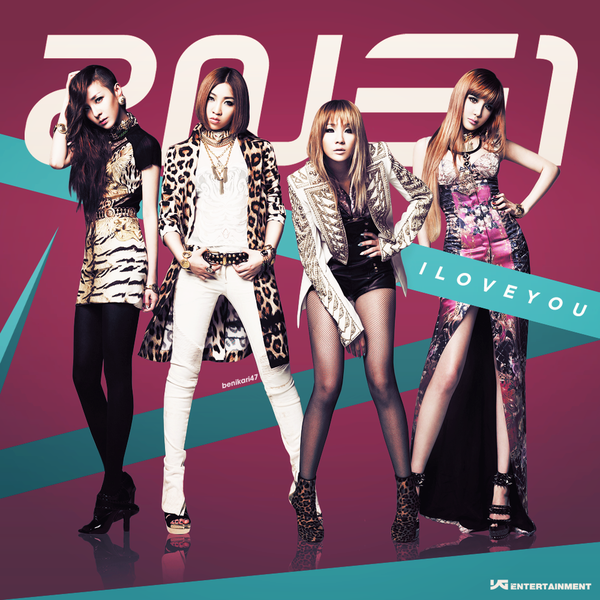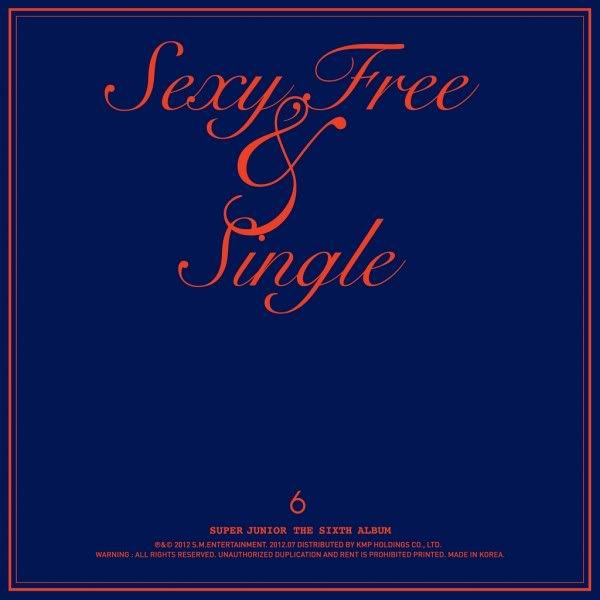 2NE1's "I Love You"
This probably needs a disclaimer, right? Right, so, disclaimer: I really don't like 2NE1. I listen to a lot of their music and I've watched almost everything they've done off-stage, but I'm not a fan. With that said, I am pretty obsessed with "I Love You."
"I Love You" as a 2NE1 song is attractive as hell to me. It's much calmer than their other songs, but is still very much a dance track, and it has a lot of interesting things going on tonally. Those are my favorite kind of dance tracks.
The problem is that the song is kind of schizo. The intro, chorus, verses, bridge are all completely unrelated to each other and it doesn't feel like a story is being told properly through this song. I had the same problem with Minzy & CL's "Please Don't Go," but I didn't dwell on that too much because that song sucked. In "I Love You," the intro, Bom's verse after the bridge, Dara + Minzy's verse together sound nostalgic and wishful, which I love to hear in a dance track, and something I would've loved to hear strung together more artfully with better transitions.
Arrangement aside, this song is perfect for 2NE1's vocals because I think all of them are better suited singing songs that are lower pitched than the songs they usually get, where they have to throw their voices much higher to sing the choruses (especially because Bom does all the heavy lifting in their choruses and why hasn't anyone been clued in on the fact that she sounds like absolute shit when she has to sing in a higher pitch? This is also why "Clap Your Hands" was the only song with the most pain-free live performances because the chorus was in Bom's range).
Younha's "Run"
I'm not the biggest fan of this album: there's not too much variety, and I much preferred Someday, but after such a drawn-out court-induced hiatus, I'm so happy to hear Younha singing again.
I love "Run" the song and I whoopee inwardly every time I hear it. Every time the song starts off, clarity rings everywhere and I feel a small explosion of vibrancy and color. Younha's voice is beautiful: it's firm, strong, and clear like crystal. She has amazing control of her voice and the sound of it flows out of her so effortlessly. I suspect I react so positively to the beginning of the song because the soft and persistent drumbeat in the background mirrors my own heartbeat, and the progression of notes triggers something in the brain. (There's definitely a science to this that I want to know more about.)
I love watching Younha sing because it's like music just leaks out of her pores sometimes. Gross visual image, but you get what I mean. Of course there's something to say about her technical know-how, but there's also something about watching someone be good at their craft because they are just meant to do it well. Like Tablo is just good because he's born with a gift, and was able to hone it over the years. Like Junsu is good because he was born with it, and got to work on it. Like Younha sings well and connects with music because she was born with musical energy in her body, and it manifested in the most graceful ways possible. I feel like these are extremely rare things to witness in mainstream K-pop, and it overwhelms me and takes my breath away just a little when I do watch these individuals do what they do.
[Listen to "Run" on iTunes and turn on visualizer. Magic.]
Super Junior's "Sexy, Free & Single"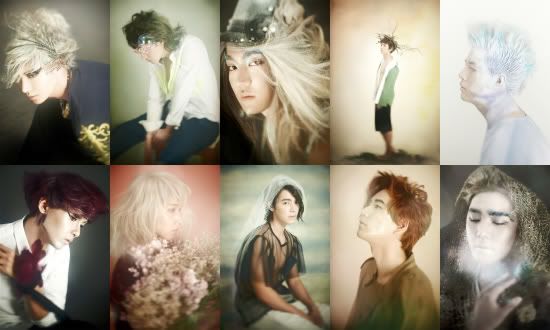 I wish Super Junior would be put out of their misery of needing to promote music annually. Other than KRY, it's pretty obvious that most of the members' interests have drifted elsewhere. I can't blame them. The market can no longer sustain a bunch of army-aged idols properly when there's fresh meat debuting every week and coming back every two months. So as an observer, I wish they'd abandon nest and just go forth and prosper outside of performing already. They're not like DBSK or SHINee, whose music is much more important than their activities outside of performing. I think everybody knows that and accepts it too. Music, at this point in SJ's career, is fanservice. And that is just absolutely ridiculous and why they need to be put out of their misery.
"Sexy, Free & Single" the song is really not bad. It's a little too mellow and doesn't feel title-track worthy, but my standards for Super Junior are so low that anything that doesn't offend me is automatically good. It's easy on the ears, has a pleasant enough melody. The choreography grows on you and everything is just dandy and vanilla. Is this an impressive swan song before the imminent hiatus? No, but like I said, fans don't give a shit, this is mere fanservice.
I hope when they start going to the military that they go one by one instead of grouping boys together, because I'd like to see this army-induced hiatus last forever. I don't want to watch Siwon pretend like he's not too good to be a performing idol, Eeteuk constantly trying to prove his manhood on stage, Eunhyuk continue to be so amazingly musically useless after seven years. Do your dramas and do your radio gigs and do your MC-ing. Just stop with the music.