Upcoming dramas and my thoughts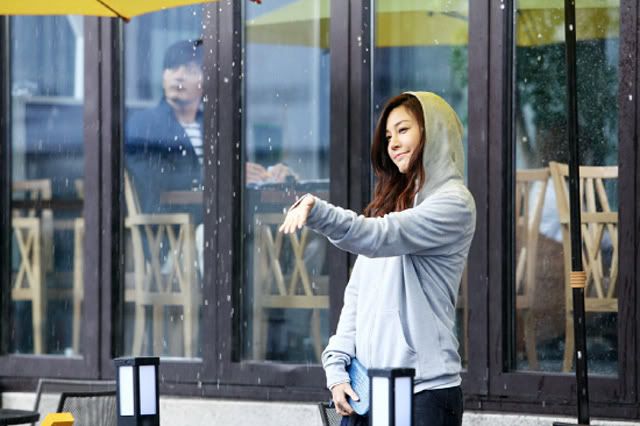 Someone said to me on Formspring that they noticed I've been reblogging a lot of Exo on Tumblr, and if that means I'm "back" into K-pop. I guess you can say that based on my K-pop activity as of late. I started watching dramas religiously mid-2009-ish onwards and while I still knew what happened to groups, I didn't follow anyone intensely and then my energy for K-pop seriously took a hit in 2010 when 1) the dramas got even better and 2) DBSK split.
It's May and maybe there will be an upswing of things in the second part of the year, but 2012 has been extremely disappointing in terms of drama quality and output. This seems to be the year of cable, which offers a healthy number of alternatives, but that's not enough to take away the extremely bad taste that MBC, KBS, and SBS have left in my mouth thus far. It's drama after drama of mediocrity and sometimes it's even dipping into feces territory -_-
So there are a ton of dramas in the horizon that are in the midst of production, or at the very least, have casts and I thought I'd weigh in on what I think of them before they premiere.
…And guess what? The rest of 2012 ain't looking too hot either. With that little to work with, reblogging awkward screencaps of half-blinking Kris and Hangeng occupying the same space, gifs of Kyungsoo choking on water, etc. seem necessary.
COME ON DRAMA GODS, THROW ME A BONE HERE.
The following dramas are arranged according to premiere date, to the best of my researching abilities :D
Dr. Jin (Song Seung-heon, Park Min-young, Jaejoong) — premieres May 26th
I haven't watched the highly critically-acclaimed Japanese counterpart to this drama but the second they cast Song Seung-heon I knew there was no good reason to believe that this version is going to be any good. And then they decided to cast Park Min-young and I let out nervous laughter, not unlike the nervous laughter one lets out when they find out that there's a hair in their chicken salad.
Pre-premiere verdict: Bad casting is ruining 2012.
Gentleman's Dignity (Jang Dong-gun, Kim Haneul, Kim Min-jong, Lee Joon-hyuk) — premieres May 26th
To have Dr. Jin premiere on the same day as Jang Dong-gun's first drama comeback in more than a decade is some severely bad thinking on some exec's part because let's be real: if push came to shove, everybody would take Jang Dong-gun over Song Seung-heon, if not for the sheer fact that JDG has been withheld from the public for so long.
I'm not thrilled with Kim Han-eul and I absolutely DETEST (and want to violently spork) Kim Su-ro, but the three other gents on this project are just swell.
Pre-premiere verdict: I think everyone can openly admit that even if this drama turns out to suck, the sheer amount of physical attractiveness will keep this boat from sinking.
Father's War (Wang Ji-hye, Sohn Hyun-joo, Kim Sang-joong) — follows Fashion King
I'm somewhat intrigued by this because it sounds like a nice break from the usual drama but I really need to watch the first couple of episodes to get a better sense of the story and the weight of the characters. This seems to be more centered around Sohn Hyung-joo and Kim Sang-joong and their dynamic rather than any romantic overtones, but I'm completely outie if Wang Ji-hye is the crux of this story because that lady is not strong enough to carry an extremely nuanced and dramatic performance. She's perfect as the hilarious sidekick or vengeful and annoying second lead (a la Protect the Boss and Personal Taste) respectively, but when she has to sail her own ship and carry scenes (a la Bachelor's Vegetable Store), she doesn't fulfill her roles very well. There's some gravitas lacking in Wang's acting.
Pre-premiere verdict: Good as the story may be, if the crux of the plot rests on Wang, I'm bouncing.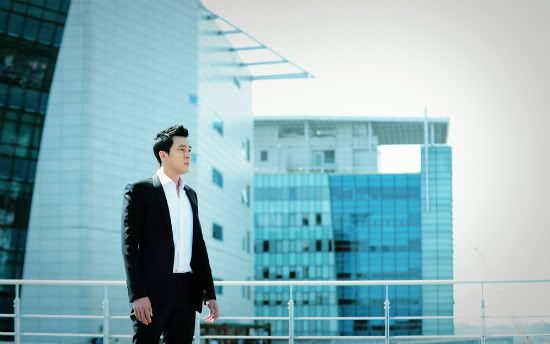 Blue (So Ji-sub, Lee Yeon-hee) — follows Rooftop Prince
Blue comes from the PD and writer team that did Sign, which I thought was an over-dramatic, over-stylized, over-dialogued piece of shit. That project had one of the most confusing casts ever — Park Shin-yang with Kim Ah-joong? With Jung Kyeo-woon? Huh?
I'm not So Ji-sub's biggest fan, as he seems to keep taking on shitty projects — all of which I have mind-bogglingly watched because I keep wanting to form a proper opinion on him — but I've now reached the point where I can say him being in a project barely qualifies as a drawing point. And then you add Lee Yeon-hee, one of my least favorite super popular actresses ever, and my ire overspilleths the cupeth.
Pre-premiere verdict: I do like Eom Ki-joon so maybe I'll stick it through for a couple of eps for him to come to a later verdict.
I Do, I Do (Kim Sun-ah, Lee Jang-woo) — follows King 2 Hearts
Was so happy to hear that Kim Sun-ah won't be playing a mopey cancer patient until they cast Lee Jang-woo. Dear. God. I. Hate. Lee. Jang. Woo.
Pre-premiere verdict: PASS. I HATE LEE JANG-WOO.
Bridal Mask (Joo Won, Park Ki-woong) — follows Equator Man
I really don't understand the Joo Won love in Korea. He was positively mediocre in Baker King Kim Tak-gu, impossibly uninspiring in Special Investigation Unit with Uhm Tae-woong, and hopelessly lukewarm in Ojakyo Brothers as well, so all of this popularity is blowing my mind. Korea has really particular taste when it comes to the people they decide to love all of a sudden. Yeah he's cute and cutesy (1N2D), but so are many other actors. My ire is due to, probably, the fact that Yoon Shi-yoon — being the actual breakout star of Baker King and a vastly superior actor — is weirdly suffering from lack of work post-Baker King and is now … making dramas overseas with 1/2 of Miss A. What the fuck?
Needless to say, I cannot watch a drama whose lead actor I feel is so vastly overrated, though I really wanted to watch Park Ki-woong because that is one actor who doesn't get enough credit where credit's due and seems to be stuck in supporting actor land forever.
Pre-premiere verdict: I'll give the first few eps a go, but I doubt I'll stick around.
Big (Gong Yoo, Lee Min-jung) — follows Love Rain
This cast is probably the only thing that has perked up my drama radar since forever, but 1) I'm getting sick of Hong Sister dramas and 2) the romance aspect of a HS drama is super important, so I'm not sure what the draw of the romance will be if Gong Yoo and Lee Min-jung's characters are already engaged when the story starts, unless this is a Can't Lose kind of story where the romance will come from falling in love again through trials and tribulations, but even that doesn't stir me very much.
Pre-premiere verdict: I'm definitely going to give this a go and hope for the best.
Golden Time (Lee Seon-kyun, Hwang Jung-eum) — airs in July after Light and Shadow
I freaking love Lee Seon-kyun and freaking hate Hwang Jung-eum. WHY IS THE CASTING SO IRRITATING FOR ALL DRAMAS THIS YEAR. WHY WHY WHY WHY WHY.
Pre-premiere verdict: Maybe marathon after the whole series is over because I do love medical dramas and can watch it as background noise without investing myself into the characters too much (read: so that I don't have to pay attention to Hwang Jung-eum at all).
Arang (Lee Jun-ki, Shin Min-ah) — airs in July
Not a fan of Lee Jun-ki, and slowly losing positive feelings towards Shin Min-ah so…yeah.
Pre-premiere verdict: Will probably only watch this if it gets overwhelmingly good response or recommendations from fellow drama watchers.
Faith (Kim Hee-sun, Lee Min-ho) — airs in August
I want to grab the father of the time travel fushion sageuk trend and slap him painfully in the face while shouting, "Do you know what you've unleashed onto the land right now? Do you?!"
I'm not sure if Lee Min-ho's Seoul city slick metrosexual namja facade can carry him to a year somewhere before the turn of first millennium of human history. And, seriously, cast opposite Kim Hee-sun? Kim Hee-sun has been with this project since first announced, so I guess the question should be, why didn't they cast someone more age appropriate for her?
Verdict: I'll tune in for the first couple of episodes, but if it's bad…back to my Exo nest I go!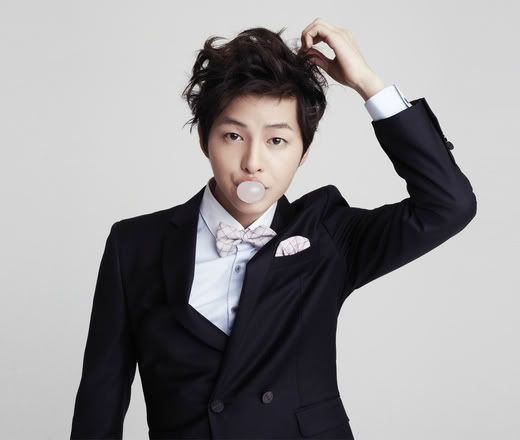 Nice Guy (Song Joong-ki, Moon Chae-won) — airdate TBD
This is one of those miracle pairings that I don't even want to gush over too early because the last time I did that, I very quickly proceeded to eat my own words and regretted it forever.
I don't really like that this is a melodrama by Lee Kyung-hee, whose projects are all weepies with characters suffering from different stages of sickness, but if this is what will finally give me that mind-blowing performance where Song is not playing some variant of an idiot playboy, I am all for it. And I've always loved Moon Chae-won and still haven't watched that one drama where I just fell in love — and she definitely has the ability to inspire that fervor — so this could be it. *crosses fingers*
Pre-premiere verdict: There is no reason I won't watch this. I will watch until Song Joong-ki's eyes fall out of his sockets from crying and emoting.
Third Ward (Kim Seung-woo, Kim Min-jung, Oh Ji-ho, Sooyoung) — airdate TBD
I love both Kim Seung-woo and Kim Min-jung a whole ton, and I love medical dramas, so I'm hoping they share some kind of chemistry, or else I'm gonna sadface. The main quartet really doesn't make sense to me — Oh Ji-ho?? Sooyoung??
Pre-premiere verdict: Again, will probably wait for it to air a number of episodes before marathoning it as background noise.