Mama Mia
I'm glad I spoke too soon in my previous review of "History," because I think K and M are equally talented, and what's even better is I think SM's releasing some of the best material they've released in years for this debut. Yay concentrated efforts funneled all into ONE group! That's not a bad idea at all for a company with a roster of 11 active groups/artists! Bad for them, good for me who hasn't cared about anything any SM group/artist has done since f(x)'s "NU ABO."
Onwards!
MAMA is a successful mini-album. It's got the typical SM flavor and is not full of sounds I hate, which is a miracle. People have been calling MAMA experimental, but I don't really think it is: just because the songs are not all thematically linked doesn't mean it's experimental. It's a strength because it shows Exo's range, and doesn't pigeonhole them into A Category and gives them room for growth. If you listen to f(x) and SHINee, their albums are more or less similar as wholes. Their sounds are extremely confined to their age and their image of youth, and they have all been running with the same image since debut.
Exo has a more mature sound — DBSK and SuJu-level mature, in fact. In retrospect, even though "What is Love" and "Mama" were criticized left and right when it was first released, it's a testament to them that they can do both songs, both of which are really demanding in theme and skill requirement. DBSK didn't do "Triangle" as well as Exo are doing "Mama," just like it took Super Junior took three albums to get to their "Sorry Sorry (Response)" and Exo killed "What is Love" before their 165th teaser even came out.
The rest of the album is equally interesting, even if the songs aren't all produced or composed to perfection.
Audio clip: Adobe Flash Player (version 9 or above) is required to play this audio clip. Download the latest version here. You also need to have JavaScript enabled in your browser.
"Into Your World" is just one of the loveliest songs I've ever heard, and the lyrics make my achy breaky heart even more achy and breaky. I think the Korean version is infinitely more heartbreaking than the Chinese version, partly because of the awkward Chinese translation of the lyrics, and partly because I don't think there's as much depth in Chen, Lu Han and Lay's voices as there is in Baek-hyun and D.O.'s (what's wrong with "Kyung-soo" again?!).
"Two Moons" kills me because I can't stop listening to it and simultaneously can't stop wishing it were better. I'm obsessing over why exactly it doesn't live up to its potential and I think it's mostly because the vocal arrangements leave a lot to be desired. Chanyeol is fucking perfection, but all the raps except for his epic verse from the teaser fall flat. The underlying beat is simple, which is fine, but the raps are just as simple sounding, which would also be fine if Kai and Sehun were better rappers. But they are not.
"Two Moons" is officially the first and only real hip hop song SM has ever properly produced and even having Chanyeol half-way properly executing it makes me a happy camper. When I first heard it in the teaser format, I thought there was no way there could be a legitimately capable rapper amongst SM's brethren with so much speed, flow, and punch. Chanyeol is like a unicorn in the SM forest, it brings tears to my eyes. Unfortunate ad-libbing with fellow groupmate aside, I can't wait to see if Chanyeol really does have rapper instincts and does more with his skill like Junhyung from Beast has, because he has mad swag 8D
The last track of the mini, "Machine," is probably my least favorite, and also the song that sounds the most like it should be a filler track on a SHINee album. It's alright, it's not as bad as some of the weirder SHINee tracks, but can get a bit grating after one or two listens.
I've listened to the mini way too many times since the two versions dropped and I'm getting a little listless. Contrary to what you're probably thinking, I'm getting listless because I know they have other great forthcoming tracks that SM is withholding from listeners, and I wanna listentothemRIGHTNOW. Grumble, grumble.
And now a word on dem boyz.
I'm mighty antsy to watch live performances for any of their songs because this lipsynched shit is getting ridic. I worry I might never get to hear M sing live for anything since Chinese programs are just a black hole of overlaid audio tracks and lipsynched performances. Maybe when M guests in SS4?
The thing with Exo, and my opinion of this stands for SHINee as well, is that they're just not worth watching if they're not singing live. They're all insanely in-sync as dancers and visually it's exactly what you'd want to see in a K-pop group, but with such bombshell voices from Baek-hyun, D.O., Chen, and to a lesser extent, Su-ho, Lu Han, and Lay, it's a shame not to hear them live all the time. And we really gotta strike while the iron's hot because freshly debuted rookies are almost always the ones that put the most effort in their performances; after they get hot and famous, it's just not the same.
I'm loving Baek-hyun and D.O. for their intensity and just overall abilities as performers. It's a little unfair for the rest of K just how little they get to sing, but then again, that's the tradeoff for not being good singers, isn't it? Baek-hyun has more chemistry with the camera than D.O. and knows how to work his camera face with bravado, but D.O. seems eager and just so darn cute that I'll forgive him (and also because he looks like Seungho).
The singing is a little more evenly split in M, and I'd love to hear more from Xiu Min, because he has a lovely voice and his pronunciation is tons better than Chen's, who's just Jonghyun-ing it all over the place with his Chinese.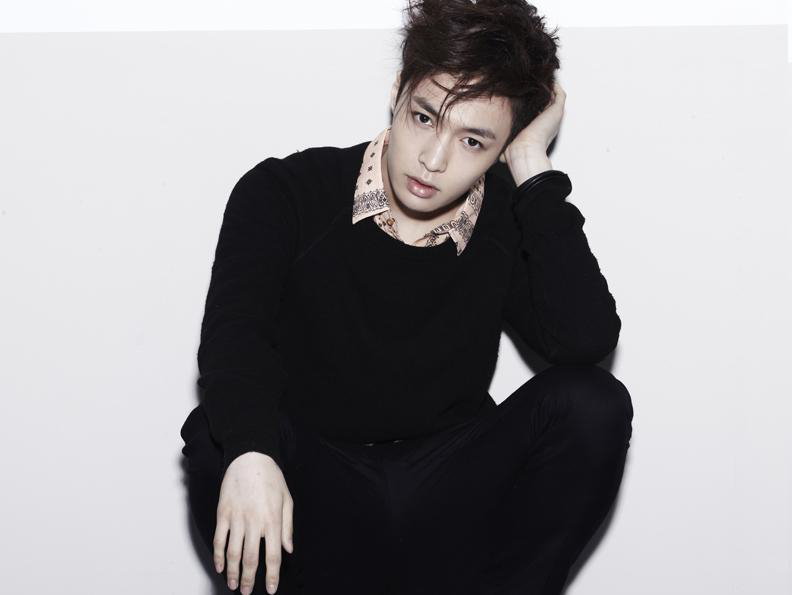 As far as dancing goes, I commented in my last post that M is weaker than K, and I'm also glad to rescind that. They're not as sharp and super tight together as a group, but I think the skill is much more evenly spread in M than it is K. "Mama" is very M heavy with choreography — they take up almost the entire dance break — and when you watch K do the dance break in their debut, the feeling is just not the same. I happen to really enjoy the dance break choreography, but that same sharpness that K danced with in "History" comes off as stiff in "Mama." K's movements are angular and the choreo in "Mama" is slower-paced, and could be helped with some fluidity and softness around the edges, which M does well, especially Lay.
And speaking of Lay, I'm really excited to watch him perform. His singing is not as bad as I feared, and he has actually a really pleasant voice to listen to, and coupled with the fact that he's a capable dancer makes him a great performer to watch. The thing that he can't really fix is his on-screen charisma; he doesn't have much of it, which is why he gets easily overshadowed on stage when he's not up front and center. He needs some of Kai's innate sense for theatrics, and to put it bluntly, he needs to learn how to be a more effective camerawhore.
All in all, this debut gets a hellllll yeah from me, and it's been a long time since I've been so excited about a group.