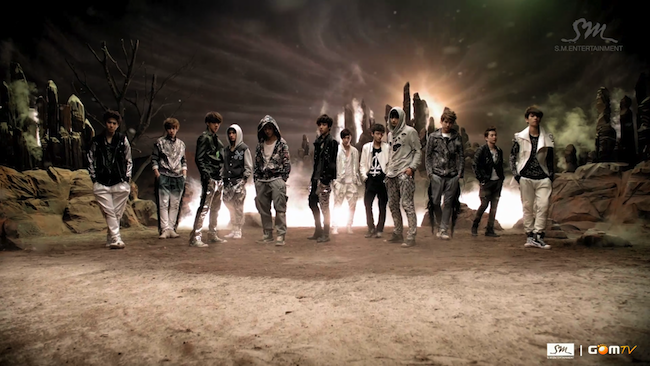 There's finally enough material to warrant a "M vs. K" debate. What is Love was nice and all, but K-pop is moot without seeing idols in action, aka DANCE.
Now there's a more holistic picture of the groups with History since the music video is a little more linear and less like a random sci-fi montage of clips. There's still some grey area ambiguity with who's doing what, and whether or not that translates live, which I don't think we'll be able to judge with Exo-M since China/Taiwan/HK are going to be their stomping grounds and good luck finding live anythings, but I digress.
I also have to get this off my chest: That desert storm set is SO ugly. The color palette, the way the clothes blend in with the ugly rocks in the back. Everything is SO ugly.