Flower land in K-dramas, part 2: Me Too, Flower, episodes 1-4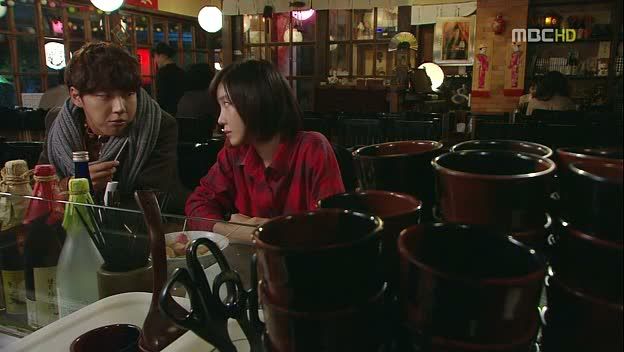 Alright, so I don't normally do this, but since I started it already — I'm just going to give a general review of this drama four episodes in. I've watched beyond that, but started doing some serious eye-rollage at around episode 7, and promptly gave up on it so this will ONLY be what I see in the first four episodes.
With that said, I know everyone was expecting this drama to be a disaster, and I did too, but it did win me over with the characters. And I'm going to go ahead and say it — I think despite being cast for the wrong character, Yoon Shi-yoon is doing a much better job than I think Kim Jae-won could've done.
If you know my watching habits, you would've noticed that I like prickly female leads. No one will ever be able to top Eun-jo in Cinderella's Sister and I like that Cha Bong-sun in Me Too, Flower! is thorny in the same loveable way, albeit in a rom-com and not in a mega epic tragedy.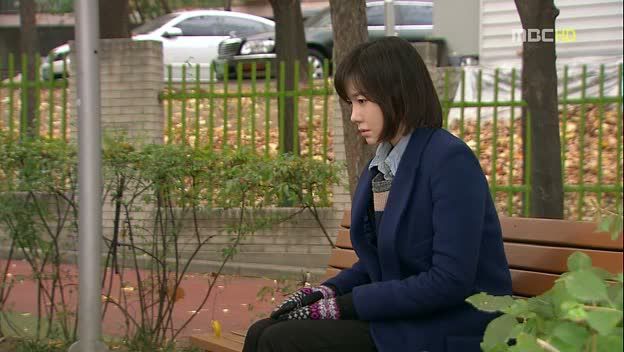 Again, within the confines of the first four episodes, I found Cha Bong-sun really compelling. She was the first K-drama character I've seen that was diagnosed with depression and this in itself is reason enough for me to want to watch more. Depression just isn't acknowledged on mainstream channels and I love that the premise of the drama was almost a journey through the therapy that Bong-sun goes through.
There are a lot of little moments in the drama that felt relatable. Projecting anger in the wrong manner, wishing we could do something really cool and instantaneous when the moment truly calls for it instead of regretting something later.
The problem with this kind of character is that his/her zingers and smart-aleck remarks are refreshing when you first meet them, but then it gets tiring to watch because you realize they're sort of the products of bitterness and self-loathing. I think the Bong-sun character is one who is too brash and defensive for her own good, as most of the predicaments she gets into are 100% of her own doing because she refuses to see herself in the wrong. I think this kind of character concentrates on doing the right thing, being right, projecting the idea of being right so much of the time that when they do finally make a mistake, it seems like an egregious wrongdoing and they kill themselves over it, which can be exhausting to watch.
Bong-sun did come from a pretty shitty background — her mother left her and her dad for another man, her dad was not a good father figure at all, and she's had to live on her own for so long. Her mother now gives preferential treatment to her stepsister and it's just all around a shitty situation. For that reason, Bong-sun is just angry all the time, and watching a person be angry and unsure all the time, all the while knowing that she's clinically depressed, takes a toll on the viewer.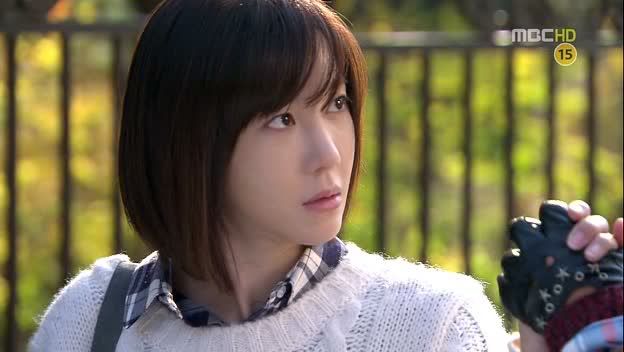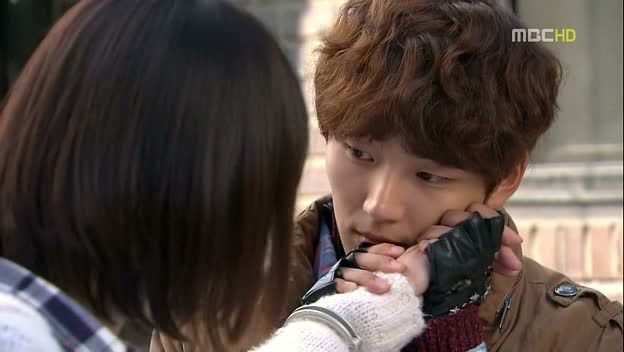 And by the nature of rom-coms, add a love interest into the equation and everything goes to shit. Because Bong-sun and Seo Jae-hee (Yoon Shi-yoon) are still in the do-we-like-each-other-or-not-how's-this-gonna-work stage of their friendship/potential romantic relationship, everything is SUPER annoying push and pull. The fact that Jae-hee's also one of those guys who — though not necessarily a player — is really commitment-phobic and tries really hard to appear like he just doesn't give a fuck. Add that to Bong-sun's ridiculous tendency to overthink and blow things out of proportion and you get some massively irritating progressions in the storyline.
Enough of my frustrations with that. Let's talk about Yoon Shi-yoon.
So this drama was a production shitshow from the start because Kim Jae-won pulled out approximately one week (!!!) before the drama was to air and they roped Yoon Shi-yoon into the drama as a last minute replacement. Yoon's last huge project was ratings king Baker King Kim Tak-gu so I can see how he could've gotten the interest of those who weren't going to tune in for Kim Jae-won and Lee Ji-ah.
And the thing is, he's doing a GREAT job. It's a shame that the character was written to be who he is (a much older male, post-army-ish kinda guy) and the relationships were written to be the way they were (with a widowed mother and with a late-20's female cop) because that's when it's apparent that Yoon was "miscast." He doesn't look the part and next to ladies like Han Go-eun, everything about their relationships with Yoon Shi-yoon are wrong, wrong, wrong.
But if you look at the character Seo Jae-hee himself, Yoon is a great casting choice because there's a lot of depth in the character, and Yoon has a lot of range and his eyes are ever so expressive. Kim Jae-won is well-liked enough but I think it's a pretty fair statement to say that he's not a great actor by any means and is one of those actors that can forever coast on by in romantic comedies, but whose portrayals don't go too deep beyond what's at the surface. And I'm a huge Kim Jae-won fan (he was in the first Korean drama I ever watched!) and he's always been a comfortable actor to watch because he's not bad, but he's never impressed me on any level acting-wise.
Yoon hasn't done much yet, but for the love of god, I spent like 16 hours watching him bake bread, so there is something gripping about his on-screen presence, and it shows in Me Too, Flower. Seo Jae-hee's moments of weakness and fear are palpable and convincing and it's actually in those moments that I think Yoon's young age works for him. I didn't consider this until I started watching the drama, but it's more interesting to me as a viewer that he does look young, and that he does have such a loaded past.
As for his chemistry with Lee Ji-ah: it's there. But it doesn't blow me away. Something about Lee Ji-ah has been distracting me like crazy ever since Athena…ah, that's right. It's her whack ass new nose. That and she has a tendency to overact. I don't think she's a bad actress (or an evil woman) as so many people make her out to seem, because her acting has been completely serviceable for the roles she's taken thus far in her career, but she does like to overact. Sometimes it gets a little shrill.
And there ya have it — Me Too, Flower has a pretty great premise, and the writing can be really sharp, it's just now encountering the same fallacies that seems standard of so many K-dramas, which is a shame.