Best of Actors/Actresses 2011, part 1
I was just going to put up a drama post and call it a day, but I realize I tend to talk a lot about the actors/actresses in a drama independent of the actual project, hence this post. Maybe it means I should stop watching dramas for the actors/actresses I really, really like?
Ah, who am I kidding.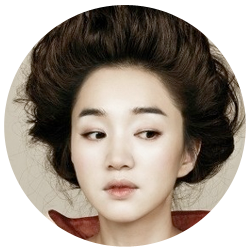 SOO AE
Soo Ae had a pretty bomb year, all in all. She started off with Athena and ended with A Thousand Days' Promise, both of which I think let everyone know without a doubt that she's a phenomenal actress. Not that there was much doubt before, but I think she's been re-integrated back into the mainstream by way of dramas and she's definitely a talented actress I want to see more from in the future.
As for her characters in the dramas this year, I have to say I didn't love either of them. In Athena, her character was incredibly flat and she wasn't utilized in any way that made her compelling to watch on screen because there was just nothing to work with character-wise. Her relationship with Jung Woo-sung's character felt contrived and it didn't help that they shared no chemistry whatsoever, and it was clear that the writers were trying to emulate the same sort of groundbreaking relationship that Iris created with Lee Byung-heon and Kim Tae-hee and it just didn't work. Soo Ae really kicked some ass as an action star though, and honestly, who would've thought?
So she went from that to the super melo A Thousand Days' Promise, which is just as dramatic as you can get and it's no joke taking on the character she did. I didn't watch the entire thing, but for evaluations' sake of Soo Ae's character, what I watched was enough to let me know Soo Ae is just straight up talented. Though this was Kim Rae-won's big post-army comeback project, the entire show was Soo Ae's.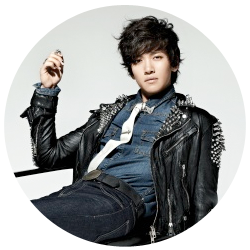 JI CHANG-WOOK
I should preface this one to say that I don't love Ji Chang-wook in any capacity but 2011 was an undeniably huge year for him, so I feel like I should weigh in on this guy. Plus, I spent a good portion of my life, it seems, watching Warrior Baek Dong-soo, so I should get permission to talk about him, right?
This dude has had a pretty big year and while I understand his appeal, I also don't really understand it. He's really, really easy on the eyes and he has the voice of god and can narrate a calculus textbook to me if he so wants, but I find him confusing in the same way I find Park Min-young confusing. Confusing like, why is this kid so popular? And is his talent proportionate to his popularity?
Some actors and actresses, by sheer magnetism (and luck, perhaps), just end up being so popular that their popularity automatically shoots them into the lead role status despite their actual abilities. I would say that Ji Chang-wook is one of them. I think he's funny enough to be able to inject light comedy into his roles, no problem, but I find it hard to believe any of his dramatic acting, and he became super popular because of Warrior, which was dramatic through and through.
I find that Ji has a tendency to overact and already, my drama radar tells me that he's one of those actors who keeps playing the plucky, happy-go-lucky, persevering characters that are down on their luck in their early lives, but bounce back to become something magnificent. (Do you see why I compare him to Park Min-young?) Putting aside my hate for those bland good guys, I find Ji likeable, but still green. He doesn't inject much nuance into his roles and the actors and actors he riffs off of often are more skilled professionals than he is, so his lack of dimensionality becomes more obvious.
But needless to say, Ji still has had a great year all in all, and I hope he can continue to use his popularity to pick roles that challenge him and force him to improve.
JI SUNG
My first encounter with Ji Sung was less than perfect. My first drama of his was Swallow the Sun and that was just god awful, so my impression of him wasn't great. But I didn't immediately cast him off because I've never read any bad critiques of Ji Sung and I read a lot of bad critiques of Swallow the Sun, so I figured the guy just picked a bad project.
After that, I watched him in New Heart and while not the most stimulating drama, I loved watching Ji Sung and I loved his ability to be that guy that makes you feel warm and fuzzy inside (says I, a straight, female viewer). And he does so without making you feel like you unwillingly touched a banister in a school hall jokingly coated with honey and want to rid yourself of the stickiness immediately (a feeling, let's say, Ji Chang-wook would inspire).
I didn't manage to catch Royal Family but I did catch the ever magical Protect the Boss, which just really solidifies the warm and fuzzies I feel towards Ji Sung. He played the worst chaebol ever, who is also coincidentally the best kind of chaebol there is, and his acting alone made the drama one of the outstanding ones of the year. Ji Sung is not a Go Soo or Won Bin kind of Stare-Into-the-Depths-of-my-Soul-Through-My-Eyes actor, but he is just so damn watchable and addicting, and one of those actors I'll always keep an eye out in the future.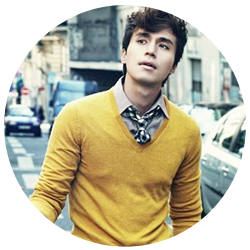 LEE DONG-WOOK
Oh Lee Dong-wook. I think of all the actors on this list, Lee Dong-wook is the one I have the biggest crush on. It's inexplicable, given that he's not the best actor, nor is he the best looking, but there's just something about his random comedic brilliance that makes his cool characters come off as huge dorks that I love :3
I think Lee's one of those actors that evoke a sense of calm in watchers, whether it be because he's so good at being mellow, or because his voice has such a lull to it. He's a comfortable guy to watch.
Like I said many eons ago, I don't think Lee Dong-wook is nearly as popular as he should be, and he keeps picking random, off-kilter projects (La Dolce Vita, Partners…) but I think he rectified that in a huge way with Scent of a Woman this year. It helps that he starred alongside Kim Sun-ah and did a killer job, and I foresee that his post-army career will be long and robust.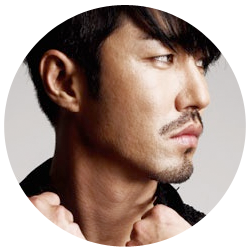 CHA SEUNG-WON
Cha Seung-won is my pick for best actor of the year. This was a year of great acting from a lot of actors, but I don't think anyone picked projects that were as different from each other as Cha Seung-won did, and excelling at all of them at that.
Cha did a phenomenal job in Athena, and much better than any other member on that cast, by creating one of the most memorable villains I can remember in recent years. And to be completely frank, he was the only character that I cared about the plight of, all the way up to the very end. I think the whole Iris and Athena franchises were, overall, very careless with their characters and the way they developed them throughout the stories, and if Cha's character were played by a different actor, I wouldn't feel as strongly about him as I do now. But Cha was both a hero and a villain and all the credit goes to Cha Seung-won alone.
Then he goes and does a complete 180 to play Dokko Jin in Best Love and I think this was one of the best and most convincing 180s ever. Seriously, how is this possible? I didn't love Best Love but Cha Seung-won was freaking brilliant and you can not even tell for a second that that crazy guy from Best Love is also that crazy guy from Athena. The contrast is so stark and ridiculous. I think he surprised a great deal of watchers by pulling Dokko Jin off because Cha has, for the most part, done only dramatic and serious roles. Only someone who's completely comfortable with acting and an extremely creative actor at that can be capable of pulling these characters off, back-to-back.
Cha Seung-won jjang!
– – – – – –
Up next: Moon Chae-won, Han Ye-seul, Seo Hye-rim, Yoo Seung-ho, and Jung Il-woo.