Packing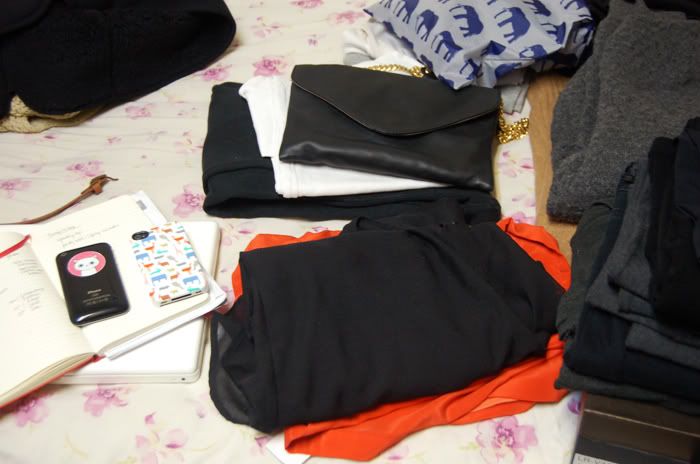 It never crossed my mind how little color I wore until I was packing. Jesus, all I have are black shirts, skirts, dresses, pants, shorts — in all different cuts and styles, but so much is black.
I have a relatively small wardrobe, but I guess certain things are repetitive because they're just my style so I tend to buy a lot of the same things over and over again.
I also suck at packing.