Here a drama, there a drama: part 1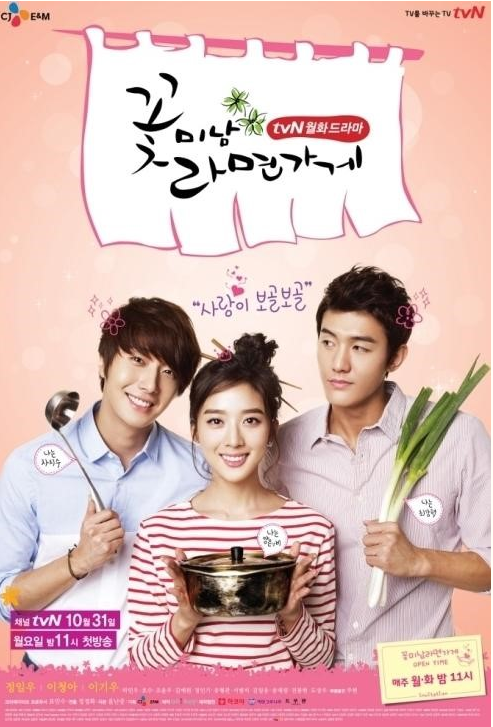 OH EM GEE! *blows dust off ze blog* A drama post from me. Haven't written one since September. Crazy times.
So in the time that I've been MIA, I've watched a lot of stuff, but haven't been compelled to write about them. A new season of dramas is upon us and I've been keeping up with some, and I'm interested in seeing where some of them go.
And just as an FYI because people have been asking, I sorta stopped watching Protect the Boss halfway in after hearing that they were getting an extension. I stopped at episode 11 and this is one of those dramas that are REALLY hard to pick up after you drop them, because so little is going on narratively. I do plan on finishing it before the year's over, but the mood has to be there first. Two more episodes is A LOT because this means the remainder of the story had to add another 2 hours worth of material and that's just never, ever handled well, which is why I am in no rush to finish PtB.
I stopped Scent of a Woman after episode 13 because things got needlessly redundant? The story hit that point in an epic (and tragic) K-drama where everyone started getting really stubborn and mopey and teary and mind you, this is when I started watching J-dramas nonstop and was severely put off by the doom and gloom of it all. I've been itching to finish it one of these days and will probably do so sooner or later. So no spoilers please.
A round-up of the things I'm watching/I've checked out, after the jump, including:
– Flower Boy Ramyun Shop
– A Thousand Days' Promise
– Man of Honor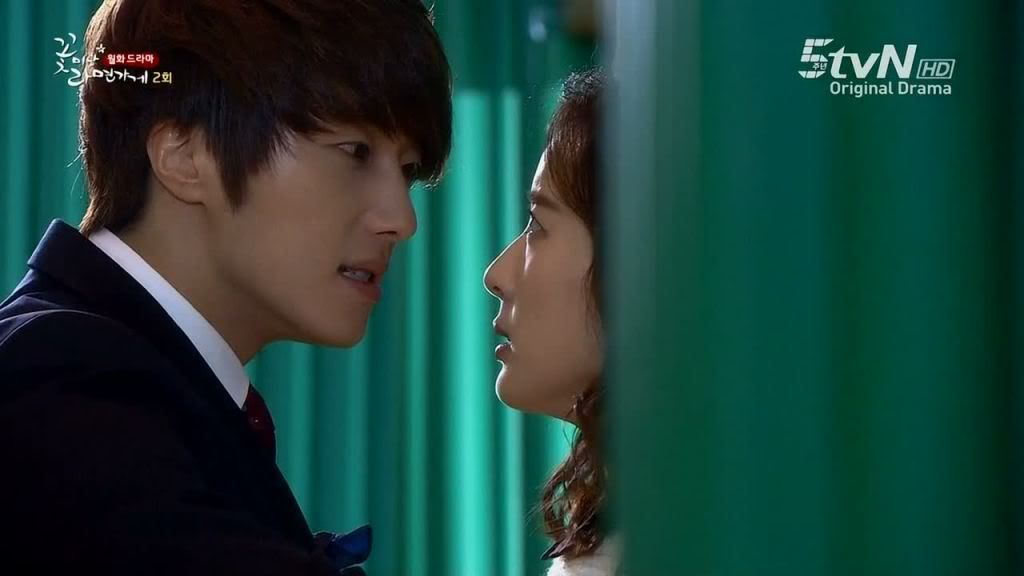 FLOWER BOY RAMYUN SHOP
I feel like I will like this drama a lot, after a couple more episodes in. Right now, we're still setting the story up and I'm a liiiiiittle bothered by Lee Chung-ah's brand of heroines and that sort of puts a damper on things. There could be a lot worse (will get into this with Man of Honor) but I personally don't like the idealistic, romantic type of heroines, which is what the first two episodes painted Yang Eun-bi as being, but I have a feeling that this will change in next week's episodes when the writers up the ante and change the circumstances of her character a bit. Yang Eun-bi right now as she is feels a little unrelatable and off-putting — like we know she could do better and be better, but somehow always gets misunderstood through faults of her own idealism.
As for Jung Il-woo, I'm totally game with his role in this drama. First, I've watched him in a lot: Return of Iljimae, Take Care of Young Lady (barf), and 49 Days, which makes almost everything on his resume and I know Jung has range like a mofo. He's one of the best actors in his age group and he's an actor that I will nearly watch anything and everything for. BUT, I realize with this drama that he's also one of those actors I can't stand when they're required to be flippant and charming. It totally turns my neukki radar on like whoa. (See also: Kim Bum, Yoochun) It's less attractive to me when these actors are trying outwardly to be attractive — I think they're best (excluding Yoochun, lol) when situations call for a little more gravitas.
But I'm excited about this drama because it seems well-written and age-appropriate for Jung. Iljimae was super heavy, Take Care was crap, and 49 Days, while good, felt like it was a little miscast in terms of Jung's chemistry with Lee Yo-won. I think it's a little bit of a stretch making Jung play a high school student (seriously, why do TV shows keep casting people who clearly do not look like they're in high school to play high school kids? See: entire cast of Glee), but that's a minor issue. I feel like I've watched Jung act as a super serious adult in the majority of his work, so it's nice change of pace to see him play a younger, more careless character. But as I said before, Jung really shines when he's able to add that dynamism and gravity into his characters so that they are still relatable and compelling, and not just fluff.
A THOUSAND DAYS' PROMISE
This is way too intense for me to handle. I don't think I can do more than one drama a year where you know from the synopsis that things are definitely not going to end well. Scent was enough for me, so watching this one seems like playing with the fates. But, Su Ae is a GODDESS in this. I can see why she was cast in this over other equally strong actresses because there's a quality about her that's hard yet soft, and she can switch between the two very easily. Kim Rae-won is good as always, but his character is like meh, who cares? Lee Sang-woo's character, on the other hand, hits all the second male lead characteristics, down to a T and of COURSE I'm rooting for him not to be biologically related to Su Ae's character, lol. But this drama is not for me and I will probably not be watching this one much longer.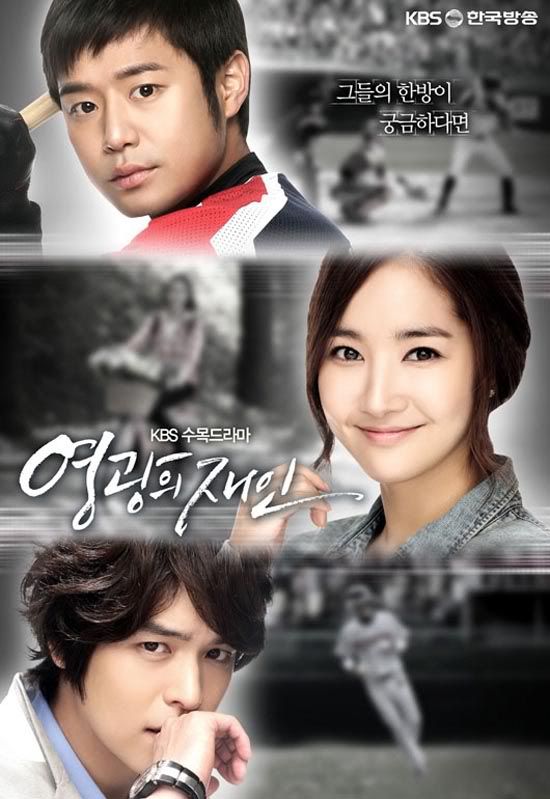 MAN OF HONOR
Dear god, WHY did Chun Jung-myung take this atrocity of a drama? He's never really struck me as an actor that needed a boost of mainstream popularity, nor an actor that chose projects based on star power, but him taking this drama reads like selling out. If I heard, "I've got a script from the people who brought Korea 'Baker King Kim Tak-gu'!" I wouldn't touch that shizz with a ten foot pole. Man of Honor is an awful drama with the makings of a makjang and all the trappings of a badly written drama: stock villains, inconveniently dead/comatose parents, nonsensical catastrophes, selective amnesia.
And, I completely admit to being a hater of Park Min-young, but I've pinpointed why exactly I hate her acting. Her acting is so shallow and so not nuanced that it makes me cringe, watching her act next to Chun. Every emotion is portrayed exactly as it is, and never with any depth that makes you draw between the lines a little. When she's sad, she cries. When she's happy, she smiles. There is NOTHING beyond the surface. Sometimes I blame the fact that she always takes on the same sort of characters: the plucky heroine who came from a down and trodden childhood, who makes up for it by being hard-working and cheerful, persevering no matter what. In fact, her character in Man is exactly the same as her character in City Hunter. Exactly. I know these types of characters have a particular way of resonating with Korean audiences because they hit on a very strong hardworking-overcoming-misfortune sentiment, but I wish Park would give them more life and more subtlety (see: Kim Sun-ah in Kim Sam Soon, Moon Geun-young in Cinderella's Sister, Lee Da-hae in Miss Ripley, Han Ye-seul in Will It Snow For Christmas). Her acting makes me cringe and I never feel anything for any of her characters. I want to give her the benefit of the doubt by saying that she perhaps has improved, but there's honestly nothing for her to improve on as she keeps playing the same characters.
Park wouldn't irk me so much if she weren't so popular and playing opposite so many good actors that are way beyond her league. But she IS and it is killin' me. This is what Lee Byung-heon fans must've felt like when they watched bleakly as Kim Tae-hee got cast opposite Lee for IRIS. Sigh.