Flower land in K-dramas, part 1: Ramyun Shop, episodes 3-6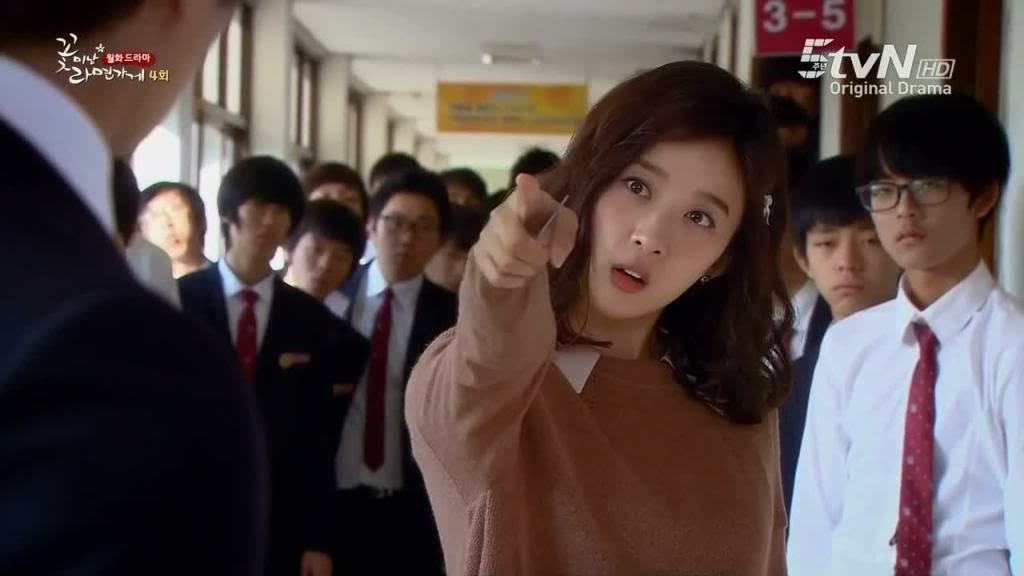 Okay, so I like this drama, everything and everyone are really cute, and I'm enjoying the viewing experience, but I've come to the conclusion with another friend that this drama is really . . . shallow.
It's a character-driven drama to be sure, but not really a story-driven one, and that can be somewhat problematic down the line. This is a standard 16 episodes, but at the rate that it's going now, I'm not sure they'll have enough story for another 10 episodes.
I honestly don't really care about the ramyun shop so much as everyone who's working in the shop, but realistically speaking, the shop has to be used as a plot point down the line as it's hinted that Cha Sung Group wants to buy it out / already owns it, and through Eun-bi's character transformation, she will hold the shop near and dear to her heart in the future and thus the story conflict. I already anticipate it, so I'm not looking forward to the inevitable where Eun-bi realizes just how much her dad and this shop mean to her, and how that will be a test to Chi-soo's character in the role he plays in that acquisition.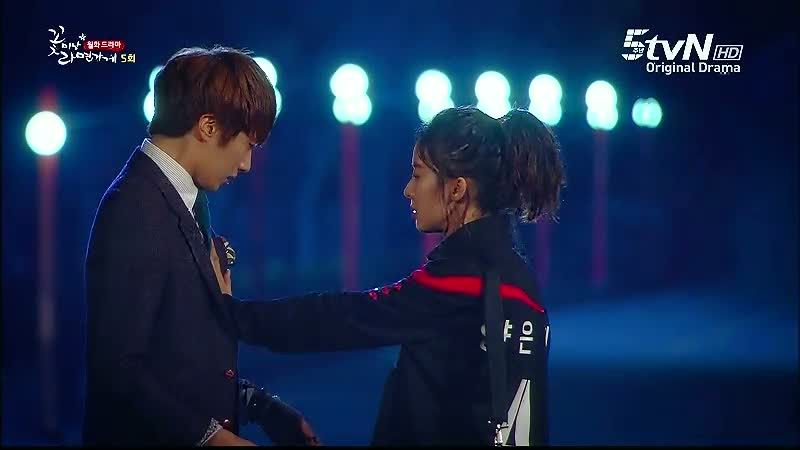 With that aside, I am enjoying immensely the chemistry Jung Il-woo shares with Lee Chung-ah. The screen practically cackles every time they share a serious scene together. And yes this is a rom-com, but I really enjoy the serious scenes much more than I do the comedic ones. I think Jung's comedic chops leave something to be desired, so it's not so much him coming off as funny, as he is trying to be funny, and I think it's noticeable. I don't think acting funny is natural to him, so there are a lot of times when it feels a little forced. It doesn't take away from my viewing experience, but I think it is evident.
Lee Chung-ah's brand of comedy reminds me a lot of Son Yeh-jin's in Personal Taste. Both actresses very easily coast in and out of drama and comedy very fluidly and the comedy seems really natural. The humor in their dramas is written to be obvious humor (as opposed to smarter, more subtle stuff in Best Love, for example) and sometimes actors overdo it in their delivery to make the point, but you never feel that with Lee Chung-ah. (This is the same sort of obvious, physical humor that Gu Hye-sun really failed at with Boys Over Flowers, imo.)
Lee Ki-woo freaks me out. He's an actual man child and I don't find him attractive at all, and I don't really love his character either, so this drama is all about Jung Il-woo and Lee Chung-ah right now.
Also? Park Min-woo is THE. CUTEST.