Zenkai Girl, episodes 1 to 8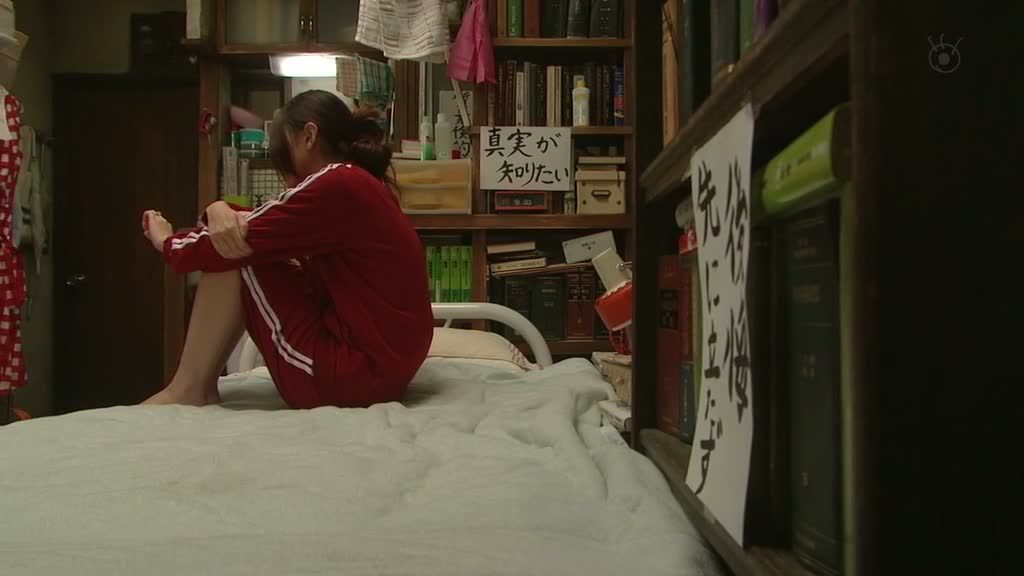 I've been meaning to check this drama out because I like Aragaki Yui, and I'm glad I did because it's really enjoyable. It's well-written and just light enough that I don't feel completely overwhelmed. There are things about each of the main characters that drive me batty, but I like the changes in pace and tone of Jdramas compared to that in Kdramas.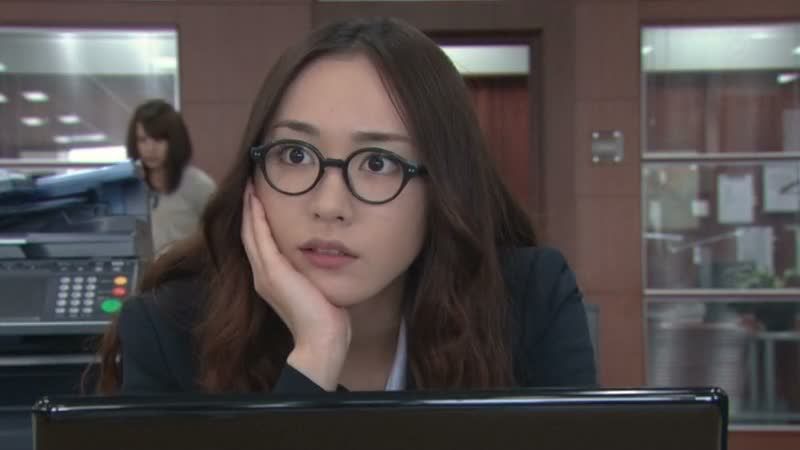 The premise of the story is that Ayukawa Wakaba (Aragaki Yui) hates losers.
Okay, not really, but Wakaba is the exemplary Excellent Asian: she came from a nothing background and became one of the best students at Tokyo University through ridiculous hard work and self-discipline. She has the highest ambitions to become the best business lawyer Japan has to offer. After she graduates, she gets hired at the Samejima Sakuragawa Law Firm, one of the best firms in Japan. Her goal is to make it on the Forbes rich list, live in an exclusive penthouse in Manhattan, and own a private jet.
But much to her surprise, her first and most important assignment at Samejima Sakuragawa is to babysit the head lawyer's 6-year-old daughter, while she slugs through the "trial period" of her employment. Babysitting a kid is a huge misuse of Wakaba's skills, but Wakaba is also unnaturally ambitious and determined, so she vows to successfully balance the duties of taking care of a child with the large demands of working at the bottom rung of the corporate law office.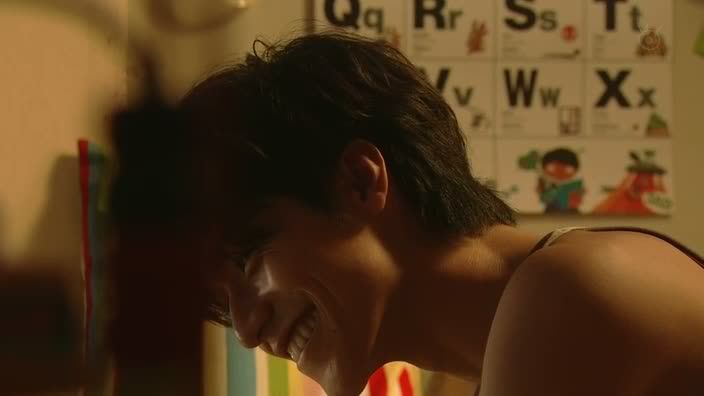 Through the daycare that the 6 year-old goes to, Wakaba meets Yamada Shota (Nishikido Ryo), who is the complete anti-thesis of high-strung and highly ambitious Wakaba. He's a single dad, once divorced, taking care of his ex-wife's kid from another relationship, and he works at a small restaurant as the cook.
Shota is far from the overzealous maniac that Wakaba is. He's laid back and content. He's not without fear or desires, but he very much goes with the flow, which to a fast-track person like Wakaba he might as well be slogging through shit. Voluntarily. And enjoying it.
But Shota isn't without merit. He used to be a chef at a Michelin-rated French restaurant in Japan, before he decided that trying to make it in the world of French cooking while taking care of a young child is an impossible task. He chooses to take care of his child, so he gives up French cuisine and settles happily into being a cook at a small owner's restaurant.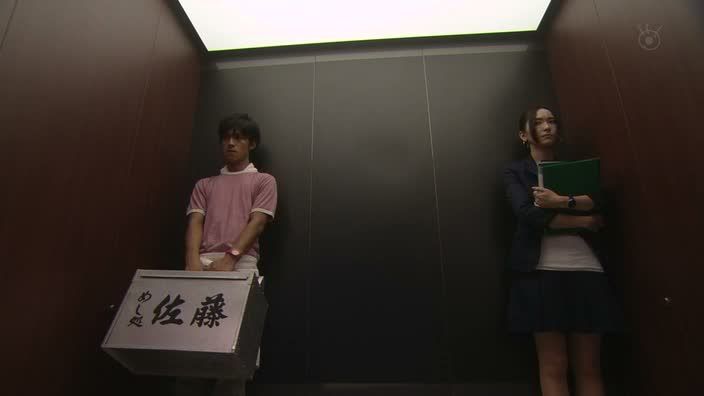 Shota's personality makes him unattractive to Wakaba when they first meet through the daycare that both of their children go to. But it's always this polar-opposites crap that brings characters together, am I right? Shota's easy-going nature and inclination to be overly deferential and polite bewilders Wakaba. But it's his same calmness and caring tendencies that makes Wakaba let her guard down a little. Shota recognizes that Wakaba's frantic need to be on top is more because she wants her present upper status to bury away her past lowly status. And it's this understanding from Shota that makes Wakaba realize that her experiences as a kid are the ones that make her human. Her love and desire for economic perfection are nice on paper, but they're not satisfying, and they don't make her whole like she thinks they would.
Conversely, Wakaba's high ambitions are infectious: she injects a little drive and tough-lovin' into Shota, though I would say that Wakaba's influence in Shota is not as obvious as Shota's influence is in Wakaba. I think a character like Wakaba is easier to illustrate change in, because her wants and desires are more caricature-like and more tangible, so they're easy to take apart and deconstruct. Shota's personality and wants and fears are less tangible, and thus less easy to change. How does one influence a single dad who fears he isn't a good enough dad? You can reduce an economically-driven character by subtracting that economic lust, but you can't just flip wanting to be a good dad into Being A Great Dad by pushing some scenes around. There are ghosts of that change and progress in episode 7, but it's a longer and vaguer subject to tackle so any change that Wakaba has brought about is not as obvious.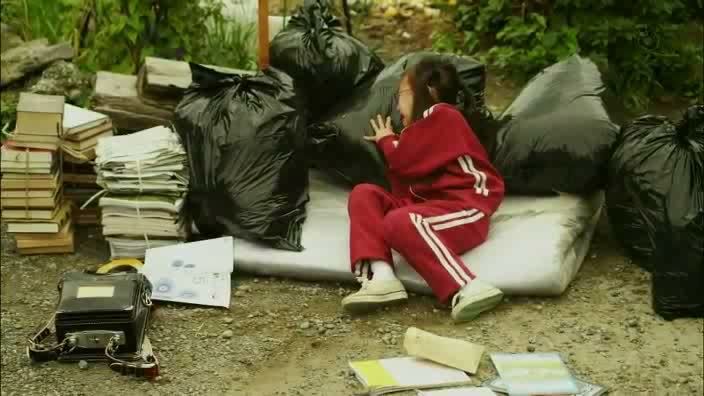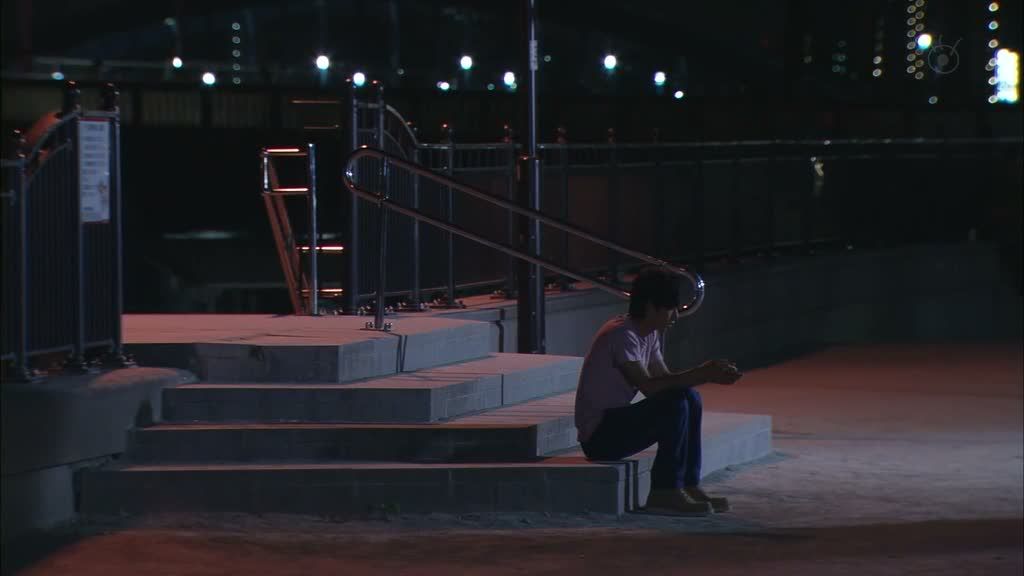 The good thing about Wakaba's character is that she's not condescending. She was not a person born into wealth, so while she may obsess over achieving it, her barometer of goodness doesn't center around the possession of wealth. Her relationship with Shindo Kyoichi, a top lawyer at her firm, is a very basic, biological attraction: we seek those who can provide for us. Shindo is an incredibly rich and successful male who can probably provide for her in the best possible way if they were to get married.
But a part of Wakaba knows that she's with him because she's convinced that wealth will take care of her, that wealth won't hurt her once she possesses it. Her own lack of wealth as a kid is what brought her shame and spurred her to resenting inability, so it's only natural for her to think that everything will be okay once she gets rich. She knows that she connects emotionally with Shota, but his lack of ambition reminds her too painfully when she was surrounded by men who weren't ambitious enough in her life when she was younger, and how that left her to fend for herself. So I think this creates the need for her to overcompensate in the ambition department, almost to make up for all loneliness that she experienced as a kid. I don't think she was ever emotionally validated through all that studying and pushing (who is, really?), but it seems counter-intuitive for her to reject the success that came with her hard work, so she's been wired to think that that monetary success is the be-all and end-all.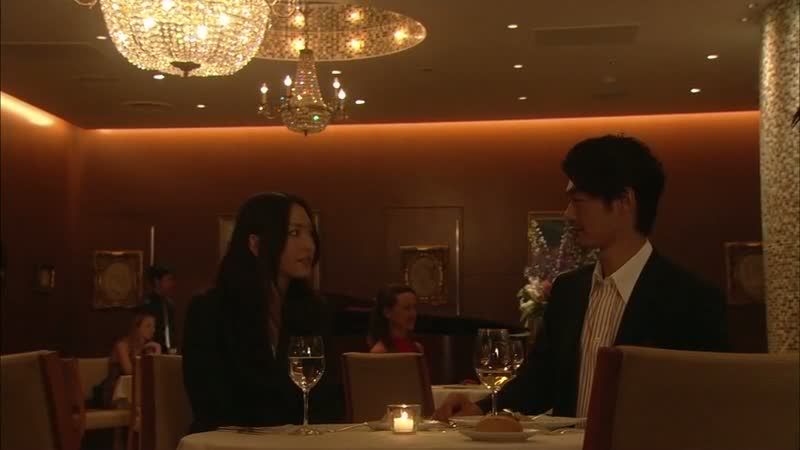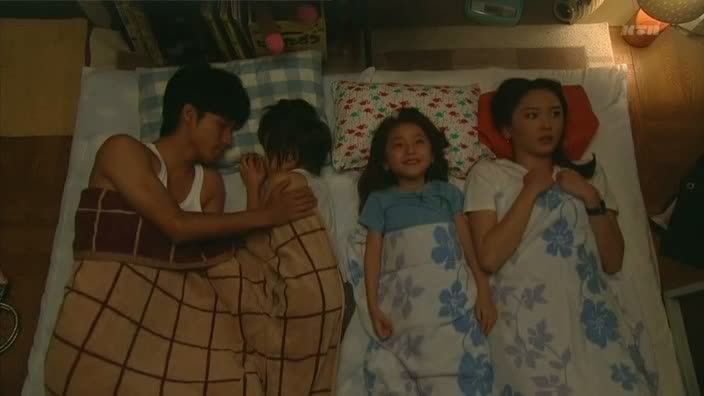 I have no doubt that she'll break off her engagement with Shindo, and there are three episodes left in the series, so a lot can happen. I just want both characters to be spectacularly honest with each other. Their lack of honesty drives me insane, and is there only to create conflict, so I think that is one flaw to both the characters. These characters aren't dishonest, but they are cowardly. Wakaba is such a stickler for Being Right that just admitting her feelings to someone she vowed to dislike is akin to being burned at the stake. As for Shota, his problem with honesty is that he isn't brave enough with his feelings. So you have a Stubborn Wakaba and a Cowardly Shota, which is just the worst combo ever when it comes to These Feelings. Bah.
Just to talk a little about the acting: I think I overestimated Araguki Yui and didn't give enough thought to Nishikido Ryo. Araguki is serviceable and I enjoy her presence, but she's not a great dramatic actress. This drama doesn't fall under the dramatic genre and I don't think she does a lot of dramatic in general, but there were moments that called for a greater expression of feeling and Araguki just couldn't muster it up. I rarely have to complain about this with Asian dramas, but this girl doesn't know how to cry. Not being able to cry might be the biggest Asian Drama Protocol violation. But there's also something about her that makes her incredibly likeable on-screen. She has an air of reassurance and wholesomeness that makes her comfortable to watch, despite some awkward moments. She's kinda like Han Hyo-joo or Shin Min-ah for me.
As for Nishikido Ryo, guess I have to start paying much more attention to this guy in the future. He's such a great eye actor, and you know I love me some great eye emoters (see: Kimura Takuya, Go Soo, Lee Min-ho). This scene fucking kills me because of all the subtle eye action goin' on: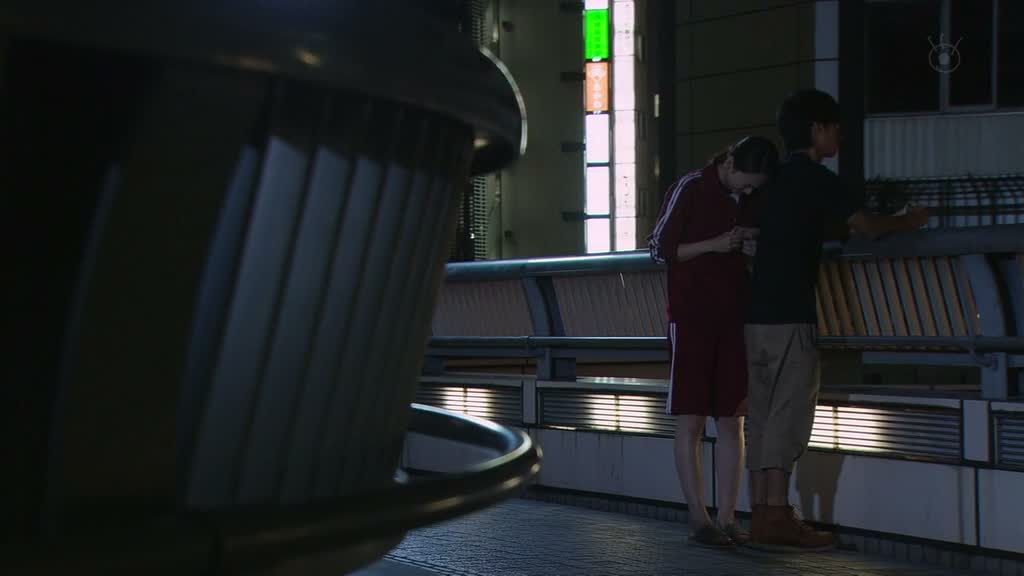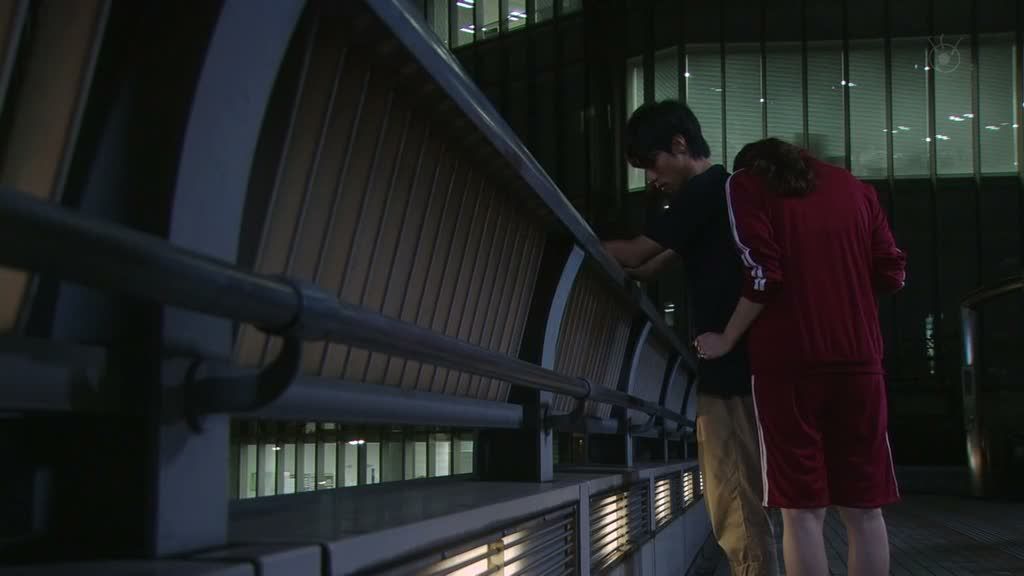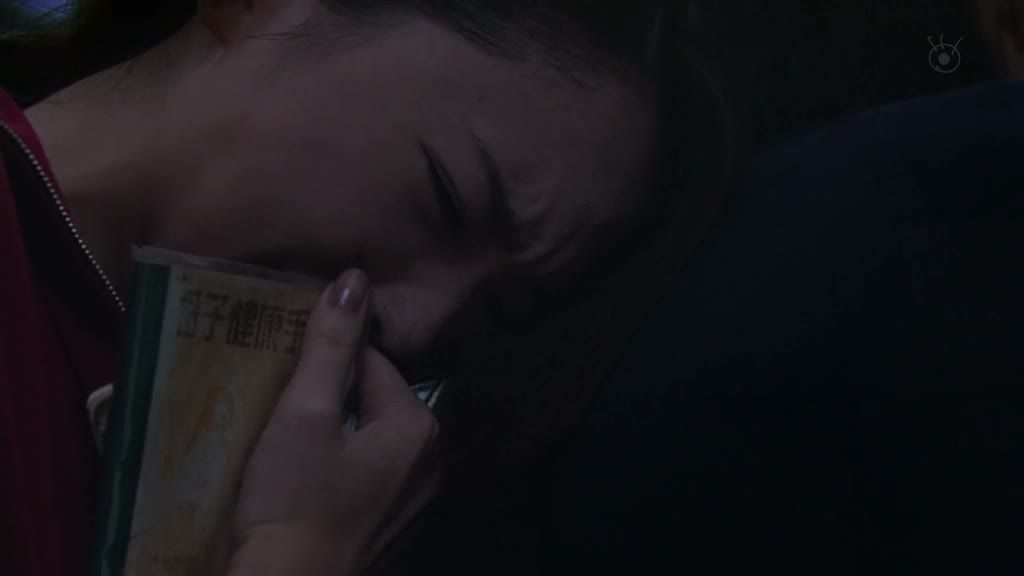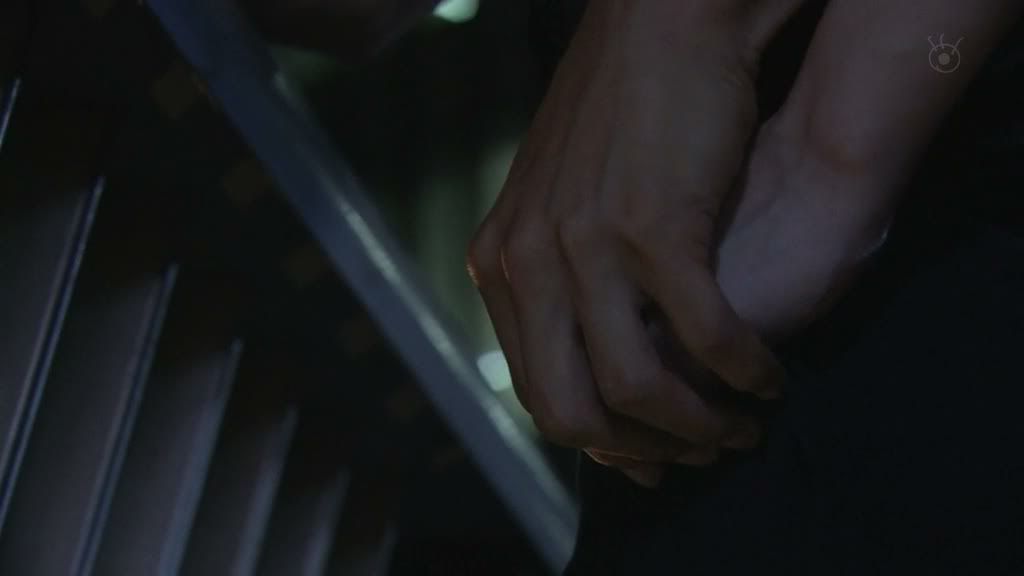 Kills me dead.