Simplifying and decluttering #2: Beauty
I'm not a huge beauty buff but I started building a beauty routine over the last two years, and the routine is a product of blunders and errors. When I first started exploring skincare, I was, as usual, a horrible shopper. I bought things on whim without researching, and neglected them just as easily after I purchased them. The biggest problem with beauty is not buying on whim, but buying without knowledge. The beauty market is a shit hole of products because you are made to feel like you need everything, and while the same can be said of luxury items, at least luxury items are on a scale where affordability is what can hold you back from purchasing. Five dollar cleansers? Well, you can buy four bottles and still not feel that bad. But the dollars add up and so does the clutter. Oh dear god, the clutter.
I'm in the process of clearing out the clutter by finishing absolutely every last drop of everything before using the next product in line to be demolished, all while refraining from buying more. The beauty industry feeds this vicious cycle where you feel like you need one of everything for every possible ailment/skin condition/season ever. While I do think that switching up your routine is better for your skin, it's really not necessary to have six different variations of oil-free moisturizer for the summer.
So now, all I'm doing is going through the shit-ton of crap I've purchased, using them, and figuring out what works and what doesn't. Below are the things that I love and see myself repurchasing.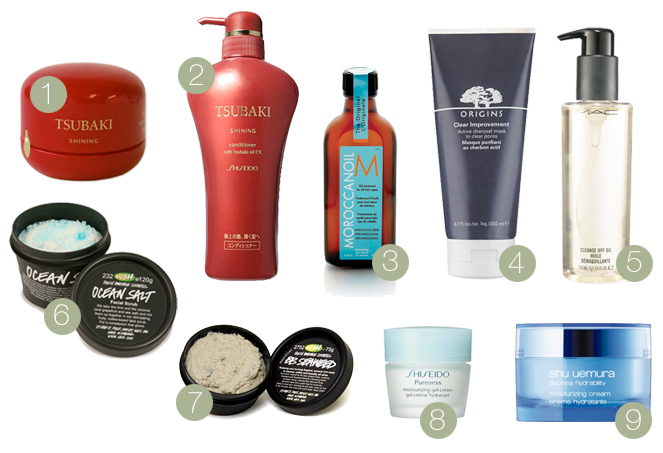 If anyone has any questions, feel free to leave a comment and I'll try to get back to you.