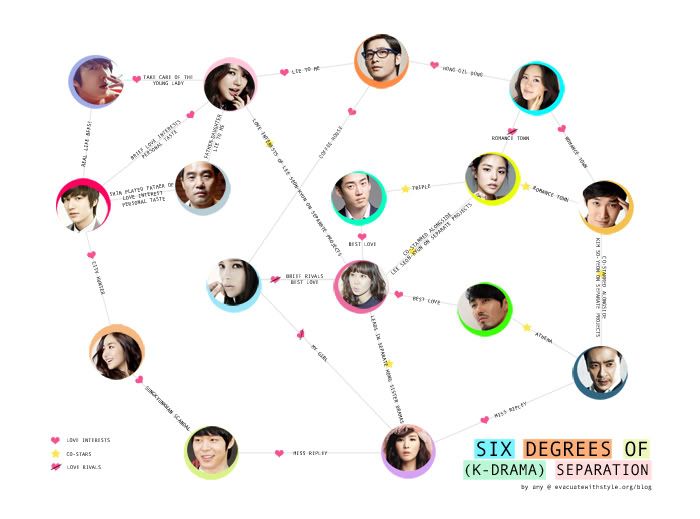 (click for full-size; best viewed at 100%)
This is a chart of how super interconnected Korea is. It shows how actors in the currently airing May dramas are connected to other actors in currently airing dramas.
The first seeds of this were laid down when I randomly thought to myself, "Kang Ji-hwan is in a new drama. Sung Yu-ri is in a new drama. They did a drama together before!" The Korean industry is tightly-knit, so I knew there were more connections in the May dramas than I bothered to figure out, but it wasn't until I actually charted the relationships down did I realize that everybody in each of the May dramas is connected to someone else in another May drama in some way, big or small.
The numbers are telling of how tiny the industry is: in a single chart of 16 actors, 5 of them are/were leads of Hong Sister dramas–3 female, 2 male. Everyone has at least one direct connection to someone else on the chart. Other fun things I noticed, after the jump.