Back from the dead..ish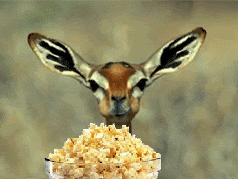 So the blog has been severely dead for a while — posts sporadically but no real substance. Sorry bout that.
Ever since the Epik High concert went down, the Seoulbeats team in New York has been working our asses off even more so than we were when school was still going on, so things have been interesting. We have a lot of creative juices running for the site right now and I'm really excited about where we're headed. I'm very happy that I work with such a bunch of creative, funny and good people. Even if I can't see working on a Kpop site for the rest of my life, I love being able to be creative constantly. Even if a lot of stuff is trial and error, I enjoy trying and erroring in an area I like. Hey, I'm not majoring in Journalism and East Asian Studies for nothing.
In between juggling an internship, a job, Seoulbeats, and personal projects, I didn't really have any interest in keeping up with this thing. I've finally somewhat found a way to balance all these things so hopefully the posts I make going forward will be more substantial.
At the moment, I'm:
– Watching a lot of Alias. Rewatching, not watching. Love this show to pieces.
– Going to watch a lot of movies at the theaters. I really enjoy being in a theater, I don't know why prior to this year I didn't make it a regular part of my social life, lol.
– Been comin' around with my internship. I've adjusted to it pretty well now. Still stressful at times, but gotta pay my dues. Hopefully, I'll be working at the tents come September.
– Working on a Harry Potter project. Been re-reading the books and my love is back in full gear. Will disclose more when I actually get more shit going, heh.
Will post more soon! Expect some sort of Pixar lovefest asap. & here's a song to kick off the summer days:
Audio clip: Adobe Flash Player (version 9 or above) is required to play this audio clip. Download the latest version here. You also need to have JavaScript enabled in your browser.


Marie Digby — Umbrella (acoustic cover)