"Picking Letters, 10 a Day, That Reach Obama"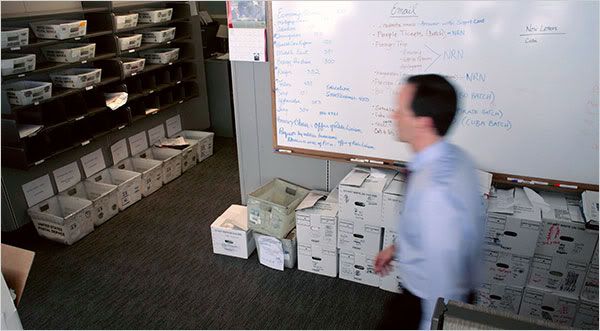 Maybe one of the most heart-warming things I'll ever read about any president. I dunno, it just seems like such a cute practice to me.
The task of keeping a president in touch with his public is daunting, as Mike Kelleher well knows.

Tens of thousands of letters, e-mail messages and faxes arrive at the White House every day. A few hundred are culled and end up each weekday afternoon on a round wooden table in the office of Mr. Kelleher, the director of the White House Office of Correspondence.

He chooses 10 letters, which are slipped into a purple folder and put in the daily briefing book that is delivered to President Obama at the White House residence. Designed to offer a sampling of what Americans are thinking, the letters are read by the president, and he sometimes answers them by hand, in black ink on azure paper.
Read the rest here.