Late Spring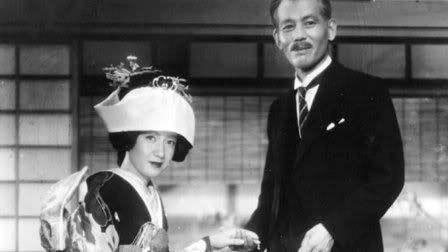 Late Spring is a movie made in 1949 by Ozu Yasujiro, depicting the relationship between a widowed father and her daughter. From the Criterion Collection overview,
Late Spring focuses on the dilemma faced by a young woman who lives with her widowed father. She refuses several marriage offers, preferring to keep her father company rather than assume the duties of a housewife and mother. Determined that she will wed, he lets her think that he plans to remarry.
I vowed to dislike this movie, but after watching and rewatching a thousand scenes for an assignment, I've learned to love the film's aesthetics. I just want to pet Ozu and his adorable OCD-tendencies, as illustrated by the freakishly symmetrical shots in so many of the movie's scenes.